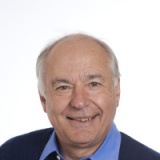 It's not just farmers who use and need land
Bob McIntosh
As the Scottish Land Commission completes its three-day Land Connection 2021 conference which looked at the role of land in helping to achieve some of Scotland's big ambitions for the economy, climate and communities, I've been reflecting on the connections with tenant farming and how the work of the TFC is acting as an important forerunner to wider land reform.
It's not just farmers who use and need land. When you think about it, everyone does to some extent: houses sit on land, so do some businesses, and access to greenspace in towns, cities, and rural areas is becoming increasingly valued. Scotland has a fixed amount of land, but the list of demands on land is ever-increasing and national ambitions for climate action, high-quality food production, improving infrastructure, regeneration, and growth have to be balanced with the interests of communities and individuals.
The Commission is tasked with making more of Scotland's land by stimulating fresh thinking, supporting change on the ground and making recommendations where appropriate for legislative and policy change. The aim is for land reform to reduce inequality, improve quality of life, and support and benefit everyone in society – no small task!
Take, for example, the value of land – a hot topic at the moment given rocketing prices where the market value of land is currently much higher than its economic value. It's easy to see in the current market how the value of land affects how land is used and how people can benefit from owning or using it. The definition of an 'effective market' is one which is well-regulated and open, involves a wide range of people, and has few barriers that prevent people from getting involved. The land market currently doesn't meet that definition, and issues are exacerbated by the fixed location of land, meaning it is possible for the people who control it to earn a higher return than they would be able to achieve in a truly competitive market.
Job and investment markets are regulated and regularly reformed to benefit society, and – as land has a vital role in driving a productive economy – there is an opportunity to modernise our land markets for similar reasons. The Commission is therefore looking to improve the efficiency and fairness of the land market, by looking at land values and the role of different ownership structures. This means examining the role of land in creating and sharing public value, providing reforms to unlock greater economic activity, and encouraging owners to use land in ways that benefit society. It's not difficult to see how agricultural tenancies and other creative joint ventures can fit those aspirations.
The Commission is also looking at the way land rights are organised, as this influences the distribution of power, wealth and resources – agricultural tenancies are a prime example of how land rights are shared between landowner and tenant, and this is where I can draw upon my direct experience as Tenant Farming Commissioner. My role is to promote good relationships within the sector and embed responsible land ownership and use. This is done via direct contact with those who get in touch but also through published guides and codes of practice. The aim is to provide the norm for behaviour in the tenanted sector and also promote mutual respect, shared values and a common approach to fairness and reasonableness.
Like the TFC, the Commission is working to embed the principles of the government's Land Rights and Responsibilities Statement into practice through protocols and advice to landowners and communities. Use of these protocols is helping people and organisations across Scotland to implement land rights and responsibilities in practice just as the TFC codes and guidance do in the tenanted sector.
I believe it's essential that decisions about land take account of the views of those they affect and help achieve outcomes that are in the public interest. The Commission shares this and is of the view that this should be the norm for wider land rights and responsibilities, and I'm pleased that it is using the experience of delivering the TFC's functions to inform its wider work to embed land rights and responsibilities in other sectors.
If you would like to find out more about the Commission's priority areas of work – reforming land rights, embedding responsible land ownership and use, and reforming land markets – check out the recordings from its Land Connection 2021 conference, which took place from 4-6 October, which will be available on its YouTube channel or visit the website at www.landcommission.gov.scot for more information.