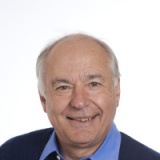 MLDTs
Bob McIntosh
A Guide to the Essential Features of MLDT written by Tenant Farming Commissioner Bob McIntosh:
At the end of November 2017, the Scottish Government enacted the legislation which introduces the Modern Limited Duration Tenancy (MLDT). Since it is unlikely that any new 1991 Act tenancies will be created in future, the MLDT will now be the main vehicle for letting agricultural land for a period of 10 years or more. It replaces the Limited Duration Tenancy (LDT) but the Short Limited Duration Tenancy (SLDT) is still available for lets of up to five years in duration. There is currently no vehicle for letting land for a period of between six and nine years.
The MLDT retains many of the features found in 91 Act Tenancies and the LDT but there are some important differences. Greater freedom of contract means that landlords and tenants can agree at the start of the lease how they will deal with such issues as rent variation, maintenance and renewal of the fixed equipment provided by the landlord and the grounds on which the lease can be irritated. Special provisions apply to new entrants (Scottish Government has produced a regulation which defines who may be classed as a new entrant) allowing the lease to be terminated by either party after five years.
Termination of the lease by the landlord has to be by a two-stage process which will effectively give the tenant at least two years' notice of the landlord's intention not to renew the lease. If the lease is not validly terminated at the end of the contractual period it will automatically continue for a further seven years.
In common with other forms of lease, the categories of people who can acquire a MLDT by assignation or succession is greatly expanded to include a much wider range of relatives and descendants. Potential assignees or legatees are divided into two classes (''near relatives'' and ''others'') with the landlord's ability to object different for each class.
The MLDT is an attempt to find a better balance between the desires of a tenant for security of tenure and the desires of a landlord more greater flexibility and it is hoped that it will act as an encouragement to landowners to let land.