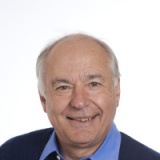 Net zero housing targets and the impact on tenancies
Bob McIntosh
In his latest blog, the Tenant Farming Commissioner, Bob McIntosh, looks at net zero housing targets and the impact that these could have on tenancies.
As I have discussed previously in this column, the Scottish Government aims to meet its climate change target of net zero greenhouse gas emissions by 2045. Legislation and policies geared to meet this target will not only influence future support for agriculture, but will also have significant consequences for housing. Improving the energy efficiency and standard of homes is a key strand of the climate change agenda and it is proposed that housing let under agricultural tenancies, where housing is part of the fixed equipment of the lease, should be brought in line with housing in the private rented sector.
At the moment there are several different house condition standards that apply to homes that are owner-occupied, rented from a council or housing association, and privately rented. Housing under agriculture holdings legislation has been exempt from some of these standards but now the Scottish Government plans for a common housing standard across all housing, including housing in agricultural tenancies. A recent example of this intent was the requirement for all homes to fit interlinked fire and carbon monoxide alarms.
By 2045, the aim is for emissions of greenhouse gases from heating our homes and buildings to have all but disappeared, with space and water heating provided by zero-emission alternatives. In the shorter term this means that all housing will require to meet the Repairing Standard and Energy Performance Certificate Rating C, where this is technically feasible and cost-effective. The details about what is 'feasible' or 'cost effective' could be crucial, as many farmhouses and cottages on tenanted holdings will be difficult and costly to insulate, particularly those that are very old and built of stone.
It's easy to agree that damp-free, warm homes with energy efficient heating systems should be where everyone lives, but there are significant concerns about how this can be funded. It's well known that rural homes have the lowest energy efficiency standards in Scotland, and many will not be able to afford improvement works, particularly in old or substandard housing which is starting from a very poor level. The consequence could be that houses currently in the private rented sector are sold on to those who can afford to do the work to meet the new requirements, potentially losing more homes for local residents.
The added complication for improving homes that are a part of an agricultural tenancy is having clarity on who – landlord or tenant – is responsible for any upgrades or repairs. Usually where the landlord has provided a piece of fixed equipment which is subject to new compliance standards, it is the normal for the landlord to fund the necessary investment needed to comply with new standards. Where the tenant has provided the piece of fixed equipment which is subject to new compliance standards, it is normally the tenant who funds the necessary investment. It's not always that simple, however, and sometimes these norms aren't followed. There could also be significant consequences for tenants with Post Lease Agreements and those who have Modern Limited Duration Tenancies with improvement and renewal liabilities.
These implications require careful consideration and further information is still required on which housing legislation applies to and governs agricultural tenancies, and which party, landlord or tenant, will be responsible for these mandatory improvements.
In addition to the new housing standards and energy efficiency targets, the recent Scottish Government consultation "A New Deal for Tenants" proposes stronger rights, greater protections against eviction, and access to greener, higher-quality, more affordable housing. The consultation included discussion on key housing issues facing people with agricultural, crofting and tied worker tenancies and asked for information on the key challenges for landlords in meeting the new housing standard requirements. The analysis of the consultation responses has not yet been published, but it's clear that there are significant differences between housing in the private rented sector and housing provided as part of an agricultural tenancy.
The Government has signalled that there will be a mapping exercise carried out to inform decisions about how much alignment there will be of the rights of tenants of homes within agricultural tenancies and those in the private rented sector. It will be important that there is full engagement with the sector to discuss and agree a solution which recognises the different circumstances existing in the agricultural holdings sector. I will be exploring the implications for the sector with key stakeholders with the hope that it may be possible to develop a sectoral view to present to Government.

For more information, my 'Guide to Fixed Equipment on Agricultural Holdings in Scotland' is available on the Scottish Land Commission's website, landcommission.gov.scot, or you can get in touch on 01463 423 300 or tfc@landcommission.gov.scot.