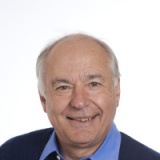 New proposals for tenant farming
Bob McIntosh
In his latest blog, the Tenant Farming Commissioner, Bob McIntosh, looks at new proposals for tenant farming included in two Scottish Government bills currently out for consultation.

You may have seen that new proposals that impact on tenant farming are included in two Scottish Government bills currently out for consultation.
The 'Land Reform in a Net Zero Nation' consultation on a new Land Reform Bill – which has extended its public consultation period to 30 October – includes an interesting proposal for a new form of tenancy. Although the proposed land use tenancy has little detail yet, I believe it has the potential to provide the opportunity to create a simpler and more flexible basis on which to let land for a variety of land uses. I would see such a tenancy sitting alongside current arrangements so that there is a choice between using the existing or new form of tenancy to let land. Landlords and tenants could have the ability to switch from the current form to the new form, but only by mutual consent. The proposal still needs a lot of discussion and agreement around what issues are dealt with in the legislation attached to the new form of tenancy and what is left to negotiation between landlord and tenant. But if it does create a simpler and more flexible basis for letting land, it may help to reverse the decline in the letting of land, possibly in a similar way to the success of the Farm Business Tenancy in England.
The other proposals for agricultural holdings are included in the consultation on a new agriculture bill. Overall, the Agriculture Bill plans to transfer powers to the Scottish Government for continuing agricultural support that was previously covered by the common agricultural policy. Exit from the EU and the common agricultural policy schemes means that Scottish Ministers must provide a new framework for providing future to support farmers from 2025.
The Bill proposes mechanisms to allow future payments to farmers to deliver climate mitigation or adaptation measures, nature restoration, high quality food production, improvements in animal health, and skills development. It proposes future support under four tiers: two are non-competitive direct payments for those eligible and meeting specific requirements, such as active farming criteria and animal health standards; the other two tiers are for specific measures.
It also includes measures for modernising the agricultural holdings sector to enable tenant farmers to play a role in addressing climate change and biodiversity. It includes proposals on diversification, waygo and tenants' improvements, rules of good husbandry, rent reviews and resumption.
Currently a tenant farmer requires their landlord's agreement before they undertake diversification activities on their agricultural holding, and at present the Scottish Government does not have a legal mechanism to amend the list of permissible diversifications. This may be preventing tenants from being able to do things that support biodiversity or enabling them to mitigate or adapt to the impacts of climate change, or make their businesses more resilient. The Bill proposes that there should be a power for Scottish Ministers to determine what is an acceptable diversification.
In a similar vein, and to give tenant farmers the same equality of opportunity as other farmers, the Scottish Government proposes to amend the rules of good husbandry and good estate management to enable tenant farmers and landlords to undertake a wider range of activities. It also proposes to add a range of climate change mitigation and adaption items to Schedule 5 which sets out the list of improvements to agricultural holdings which may be eligible for compensation when a tenant leaves the holding.
There are also proposals aimed to alleviate unnecessary delays at waygo and to introduce a new rent calculation based on comparable rents, assessment of the earnings potential by means of a farm budget and consideration of economic outlook for the next three years.
As regards resumption, the Scottish Government proposes to review whether the provisions relating to compensation for disturbance are fair relative to the compensation provisions where occupation is brought to an end for a different reason. The current valuation process compensates the tenant for the costs associated with their removal from the land and has no scope for enhancement related to the future land use by the landlord. This is contrasted with the situation where a tenant seeks to exercise their rights to relinquishment and assignation of the lease, where a tenant is entitled to a compensation payment which takes into account the value of the land.
For further information on the proposals I would encourage you read the consultation papers and to go along to one of the Scottish Government's meetings to discuss the Agriculture Bill before the consultation closes on 21 November. You can also join an online meeting specifically on the tenant farming proposals on 15 November. Details of all the meetings can be found online.
Agriculture Bill Consultation Events
In support of the consultation on the Agriculture Bill, the Scottish Government has announced a series of consultation events that will take place over the next few months.
Details of the face-to-face events across Scotland, looking at the Agriculture Bill in general, are below. Click on each location to be taken to the Eventbrite booking page:
In addition to the in-person events, there will also be four online virtual events focusing on specific themes included in the Bill. The four thematic events will cover:
To get the most out of these events, it is recommended that you read the Agriculture Bill Consultation document.