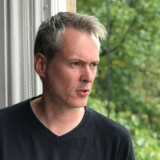 Piloting Land Rights and Responsibilities Assessment: Community Landowners' Experience
Dr Calum MacLeod
In this blog, Calum MacLeod, Policy Director of Community Land Scotland, explores the experiences from the cohort of CLS land owners who took part in the Land Rights and Responsibilities Self-Assessment Pilot Programme in 2020-2021. The programme explored a voluntary self-assessment process against the Scottish Land Rights and Responsibilities Statement (LRRS) for land owners and managers across a range of sectors.

Community Land Scotland (CLS) worked with a diverse group of eleven of our member landowners to pilot self-assessment of their performance in relation to the six principles of the Land Rights and Responsibilities Statement (LRRS). Collectively they ranged from community owners of large rural estates to owners of urban buildings with associated plots of land. Participants also differed in the types of land-based activities they undertook; spanning forestry, renewables, conservation, and provision of community facilities and training, amongst many other things. They also varied in the length of time that they have been landowners, with some communities having bought their land within the past five years and others having at least a decade of experience of owning the land.

The participating landowners all viewed the pilot self-assessment process positively. They noted that it made them think about what they were doing, the progress they had made and how it was measured. For some participants this was the first time they had taken such a comprehensive look at their activities and the extent to which these activities combined to impact upon the sustainability of their communities. The self-assessment process also helped them to identify and reflect on gaps in their activities in relation to the LRRS. Two participants stated that the self-assessment process made for a very good review of the business and would act as a catalyst for their Trusts' next round of business planning. Another said that self-assessment had been helpful because "it has allowed the Trust to think about how it communicates and what "best practice" might look like".
Examples of identified good practice across the range of LRRS principles included good governance, website and communications, volunteering, community engagement, increase in residents, increased housing tenure options, continual review of land sales policy, and partnership working. Areas identified for improvement included the need for additional plans, policies and procedures, with some of these responses arising from the suggestions for supporting evidence in the template document used to guide the assessment process.

Most pilot participants indicated that they would be prepared to use the LRRS template (or a further iteration of it) in future to help inform their activities at set time periods. However, that willingness was caveated by issues relating to time constraints, appropriateness and incentives to engage in self-assessment. For community landowners, access to appropriate external support will also be essential to ensuring that they are incentivised to engage with the self-assessment process. Pilot participants suggested that such support could usefully include 'real life' case-studies; 'peer to peer' knowledge exchange and learning, and online guidance material including webinars. The possibility of a future accreditation scheme for landowners who demonstrated good practice according to the LRRS principles was also raised by some participants. Such a scheme could potentially provide recognition for individual landowners, raise awareness of the self-assessment framework among landowners more generally, and promote the management of land in accordance with the LRRS principles.

Community landowners' experience of piloting self-assessment of performance against the LRRS's six principles has provided important insights of relevance to landowners of all types. It underlines the usefulness of the self-assessment framework as a management tool to identify good practice and areas for improvement. The sample of community landowners included in the pilot process contained considerable diversity in terms of characteristics, scale of landholdings and functions; features evident in the community land sector as a whole. Consequently, issues of context, proportionality and applicability are important to consider when assessing landowners' performance in relation to the LRRS's principles. One size definitely does not fit all landowners in terms of the assessment process.