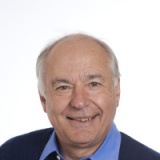 Scottish Land Matching Service - Up and running
Bob McIntosh
Last October I wrote about the introduction of a land matching service. The service is now up and running with support from a number of organisations including NFUS, the Scottish Land Commission and the Scottish Government. It is being led, on a part time basis, by Ian Davidson – formerly Head of Agriculture Policy in the Scottish Government – who has been speaking at meetings up and down the country to set out the aims of the service.

The Land Matching Service seeks to bring together those looking for farming opportunities with those who may have an opportunity to offer. It mirrors similar services operating in other countries and is intended to help tackle the issue of an ageing farming population and a lack of access to land and farming opportunities for new entrants. Such opportunities will include conventional tenancies but also other ways of bringing seekers and providers together such as partnerships, joint ventures, share farming and contract farming.

The service will work proactively with landowners and agents to identify and promote opportunities and will maintain a database of opportunities and of those seeking opportunities. It will help to initiate discussions and will provide confidential advice and support to both parties, helping them to be clear about the arrangements they are entering into, the resources, skills and experience that each party can offer and the most appropriate legal framework within which to define their relationship.

If you are interested in finding out more about the service, which is free, there should be a website up and running by the end of January. In the meantime, if you are seeking an opportunity, or have one to offer, you can contact Ian Davidson on 07741 902648 or at slms@nfus.org.uk.