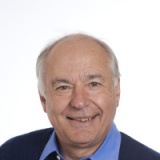 Tenants' Amnesty – Last Opportunity Beckons
Bob McIntosh
The clock is ticking on the tenants' improvements amnesty – in his latest blog, Tenant Farming Commissioner Bob McIntosh highlights the importance of starting the process now.
Time is fast running out for those who wish to make use of the amnesty on tenants' improvements by registering as eligible for compensation at waygo, improvements which may have been carried out without the correct procedures having been followed. Given that the amnesty period expires next June, and that it can take up to nine months to agree a claim, tenants who have not yet begun the process are urged to do so as soon as possible. This is a one-off opportunity to claim eligible improvements where the tenant may not have followed the correct procedure, such as notifying the landlord. The background to the amnesty and the procedures to be followed are set out in the Tenant Farming Commissioner's Code of Practice.
As well as enabling tenants to maximise their waygo entitlements, agreeing a list of tenants' improvements now will mean that you are well prepared for the introduction next year of the new rent system. Like the previous system, it is built on the basis that a landlord can only charge rent on fixed equipment provided by him/her so establishing the split of ownership of fixed equipment will be a necessary first step in the new rent system.
The Code of Practice emphasises the importance of a site meeting. Once tenant and landlord have assembled, and shared, information pertaining to the origin and eligibility of claimed improvements, experience has shown that a site meeting is the best way to see and discuss any disputed items and to reach agreement without the need for endless back and forward correspondence. Improvements which were implemented at shared cost can be difficult to resolve if poor records exist as to the relative contributions of landlord and tenant and sensible, pragmatic solutions such as agreeing on a 50:50 split are to be encouraged. It is desirable that all disputed items are resolved but it remains an option, as a last resort, to record the item as a tenant's improvement but defer the issue of apportionment of 'ownership' until waygo takes place.
If you haven't started the process, please do so as soon as possible or you may lose the valuable opportunity this amnesty provides.
For more information click here.