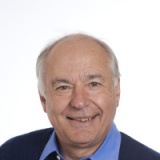 TFC Blog: Mediation in the Tenant Farming Sector
Bob McIntosh

This year is the Year of Mediation so it seems apt that we're nearing the end of our review of the pilot mediation service – and considering where we might take it next.
Mediation uses an impartial third party to help disputing parties to agree or find a solution to their problems. The Land Commission's pilot mediation service has so far resolved three issues where Land Court actions had been separately lodged. At least two, other, potential Land Court actions have been avoided.
We found that the mediation timescales in all cases were significantly less than litigation timescales which would have tied up the parties, their advisers and the Courts in many days of preparing evidence and attending court hearings.
In a similar vein, the costs of mediation for each party may be put at a few thousand pounds whereas the costs of litigation may have cost a several tens of thousands of pounds and they could have an outcome where they would have to meet the other party's costs.
In all of the pilot mediations, there was tough talking and uncompromising bargaining. The parties' positions and behaviours were drawing on a history of disagreeable relationships, sometimes going back generations.
This intractable demeanour changed during the mediated dialogue and – without exception – each negotiation became respectful and constructive and the solutions arrived at involved flexibility and creative thinking on both sides.
Although we cannot hope that the relationships have been wholly mended in one day of negotiation, there was a clear spirit of willingness shown on all sides, in all three mediations, to build on the improvements achieved during the day.
Early findings from our review of the service suggest that the outcomes in all cases exceeded expectations and couldn't have been achieved in a court process, and that landlord and tenant relationships have improved as a result of the mediation process.
The review also found that while mediation is encouraged by some agents, a degree of scepticism remains.
However I firmly believe mediation offers the potential to help resolve long standing disputes which have multiple issues at stake.
In March* we're holding a mock mediation training event in Perth: we'll stage a live role-play, representing a real mediation to resolve a waygoing from an agricultural holding. The nine participants are not actors: they are all experts in their field.
The mock mediation is aimed at anyone interested in finding out how mediation works, what a mediation looks like, and how it can benefit them. For more information about the event or to sign up, visit this link.
We also have further information on mediation, arbitration, expert determination and negotiation in the TFC Guide to the use of alternative dispute resolution in the Scottish agricultural holdings sector.
*Please note: the original Mock Mediation event was scheduled for 25 March 2020; however, due to the coronavirus (COVID-19) situation, it has now been rescheduled to 10 November 2020.