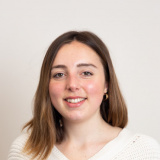 Action on Blight
Kathie Pollard
In our latest blog, Policy Officer Kathie Pollard explores how a new framework can help decision-makers assess the impact of vacant and derelict land (VDL) sites on their local communities.
"This land can have a profound effect on the wellbeing of locals:" Darren McGarvey – recording artist, social commentator and filmmaker – is standing near a cluster of derelict sites in Glasgow and talking about how such eyesores affect the lives of communities in a documentary on inequalities and poverty in Scotland.
100% of Possilpark's population lives within 500m of a derelict site, 96% within 250m and 68% within 100m. The figures are striking and the viewing compelling.
This supports the findings of a recent report which says that potential harms of vacant and derelict sites can impact on health, the environment, economy and community, depending on the scale, former use and local context of the site. The Scottish Land Commission commissioned this research to help understand the harm that long-term vacancy and dereliction can cause to communities to properly reflect these in policy decisions.
Previous research and blogs have described the problems, barriers and impacts of living near derelict sites. We've committed to tackling this issue together with other organisations through the Vacant and Derelict Land Taskforce which has set out a bold, multi-faceted approach.
How can decision-makers, community groups and others use all of this information when faced with a feasibility study, funding application, discussing interventions for neglected sites or pulling together plans for a place? Our report aims to add a useful tool to help you to turn the blight into a productive site.
Measuring the impacts of dereliction framework
Understanding and assessing the impacts of blight on those living near to derelict land provides a powerful evidence base to help communities and decision makers to find the right mechanism to intervene in harmful sites: this is currently a layer of evidence missing and not considered by any formal mechanism when making decisions about vacant and derelict sites, particularly those smaller sites under 0.1 hectares. Current approaches tend to focus more on the financial returns on bringing a site back in to use and may undervalue wider long-term benefits to society and the environment. A new framework can help assess the impacts and help people articulate and evidence the harm that these sites may cause to communities, which can then be used to access funding or other interventions.
The framework guides the user through a step-by-step assessment of a site by following several steps:
Data collection – including statistics on crime, quality and views on green infrastructure and the Scottish Index of Multiple Deprivation; this will help to characterise the local community to provide a basis for intervention. The purpose of this step is to identify sites within the local authority area which are considered most likely to be actively harming communities.
Impact – this allows additional information to be added about the types of harms and may include the Place Standard tool, community workshops and knowledge sharing between different local authority teams.
Ranking – provides a way to rank the sites by how 'harmful' they might be based on the information gathered.
We are hoping this tool will be used by local authorities and other bodies to evaluate the extent to which VDL effects a community within a designated area, such as a neighbourhood, a town or local authority area. We will be working with a range of stakeholders to investigate how the framework could be used to help community groups make the case for investment in local sites, and how it could be used to help public bodies to prioritise investment in vacant and derelict land.
Funding Sources
There is a fair amount of funding both specifically for vacant and derelict land as well as for its end uses, as a review of funding sources has found. This includes all sizes and types of project with a whole range of organisations being eligible – ranging from local authorities to community groups. However, often multiple income streams are required to reduce risk to funders and some funds may seem extensive but have strict requirements and may be very competitive. As all experienced funders know, research and preparation are key to seeing projects come into fruition.
To help you wade through the funding options, the findings from the review of funding sources and a handy table are on our website.
Vacant and derelict land is contributing nothing to Scotland's wellbeing, economy or environment. Echoing Cabinet Secretary for the Environment, Climate Change and Land Reform, Roseanna Cunningham, at the Commission's conference last month – "we have to do better."
Hopefully these tools will help to support action on the ground.
We would love to hear from you if you have or are interested in using the framework. Please email katherine.pollard@landcommission.gov.scot for more information.