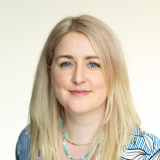 Community Engagement - What we can learn
Gemma Campbell
Our Good Practice Manager, Gemma Campbell, looks at the results of our recent surveys on Community Engagement and what we can learn from these:
Community engagement should be a fundamental part of good land management. Decisions made about land have social, economic and environmental impacts on local communities. Enabling communities to engage on decisions taken can deliver a multitude of benefits for all parties.
The Scottish Government's Guidance on Engaging Communities in Decisions Relating to Land was published in April 2018 and applies to all situations where decisions are made about land that might affect local communities. We have recently published the findings of our two community engagement surveys which were carried out over the summer this year. The surveys are to create a baseline assessment and looked at how landowners and communities view community engagement in their local area. Especially the benefits and the barriers; the kinds of activities carried out and their effectiveness; and awareness of landowners and community groups and their plans for land.
The responses given to the surveys and the levels of response from different parties indicate that there is still a lot of room for improvement when it comes to community engagement, and a need to promote greater communication and understanding between landowners and communities.
It was startling to see that 51% of respondents from urban communities do not know who local landowners are or how to contact them, and 35% of all community respondents reported that they had little or no understanding of how decisions relating to land are made in their area.
Knowing who owns what land and who to speak to about it is the starting point for establishing good relationships between landowners and communities. This requires sufficient transparency about who owns and controls the land. Our upcoming protocol on Transparency in Relation to Land Ownership and Management aims to set out clear expectations in terms of information about land that should be shared with communities. It will reflect the information that will have to be shared on the updated Scottish Land Register, and on the proposed Register of Persons Holding a Controlled Interest in Land.
The Commission's Protocol on Engaging Communities in Decisions Relating to Land promotes regular contact, even when there are no significant decisions being made. Both surveys asked respondents about experiences of engagement carried out in the last two years: 81% of landowners and managers reported that they had carried out an engagement activity within the last year, while 66% of community respondents said that they had participated in engagement. A variety of activities took place including public meetings, surveys, and engagement via social media, and they covered a broad range of topics including management of assets, forestry, housing, heritage assets and deer management. Engagement can be tailored to suit the situation and the needs of the landowner and community so it can be easily incorporated into planning for any project or development.
Engagement should also be a normal part of day-to-day operations when managing land. Landowners who responded to our survey reported that engagement was beneficial as it helps the public to better understand what is happening with landbuilds relationships, provides an opportunity to explain proposals and gain valuable input from the community. Effective community engagement can also provide valuable local support for developments, as well as reduced objections and complaints about projects, saving time and money.
A good example of the benefits of ongoing engagement can be seen at Pitgaveny in Moray, where the Estate found that their existing relationship with the community really helped with the development of a 25-year strategic plan which includes the building of 1,500 new homes, commercial premises, a primary school and community facilities.
As well as outlining the key benefits of engagement, the results of our surveys have shown that: we need to do more to promote our Community Engagement Protocol and the Scottish Government Guidance (only 56% of landowners and 28% of community respondents were aware of or had used the protocol, while 65% of landowners and 23% of community respondents could say the same about the Guidance). The surveys also showed that time constraints and resources have an impact on the ability of landowners and communities to carry out and participate in engagement activities. Engagement should be genuine, open, honest and based on mutual trust to be effective. Tthere are opportunities for better relationships and partnership working – more than 40% of landowners who responded said they had land assets that could be sold, leased or made better use of in conjunction with communities.
There is no doubt, as the Land Rights and Responsibilities Statement expresses, there should be greater collaboration and community engagement in decisions about land. Our work on community engagement will continue to be a key part of our Good Practice Programme as it develops. We will promote and share information, including practical advice, protocols, toolkits and case studies, which will provide clarity about expectations and reasonable behaviour, helping anyone working with, and for, the land to build their confidence and capacity toachieve best results for all involved.