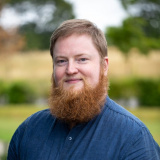 Community Land Summit
James MacKessack-Leitch
Policy Officer James MacKessack-Leitch reflects on the first community land summit held in Manchester on Wednesday 12 December 2018.
Recently I had the pleasure of attending the first UK-wide Community Land Summit hosted by Shared Assets and Community Land Scotland, bringing together a range of people to share experience of community landownership policy and practice between Scotland, England, Wales, and Northern Ireland.
After the warm welcome from Shared Assets Chair Mark Walton, and an overview of what's driving land reform in Scotland from Scottish Land Commissioner Lorne Macleod, we heard from four different groups around the UK on their experience of community land.
Although we're all relatively close neighbours, in some respects the difference between the four nations can be quite stark when it comes to community empowerment. An area where there was definitely more in common was the perception of some public land managers that the community either wasn't interested in engaging or just doesn't have the ability to. But had the community actually been asked?
The biggest eye-opener for me though came from Chris and Gloria of Skyline project in Wales, who told of a rural community surrounded by publically owned land, but largely disengaged from how the land is used and managed – and until relatively recently that land was even off limits to the community. From a Scottish perspective this clearly an unthinkable situation, but it also hits home how normal I see our responsible open access rights, and yet how radical this can seem outwith Scotland.
After a wee break we moved onto the panel discussion asking does community ownership serve the common good?
Perhaps unsurprisingly the answer was a resounding yes, of course. Where the differences between the panellists appeared was over the whether ownership was a critical factor or it's really all about land management. There was also some very interesting points made about governance models, and especially what we could learn from municipal ownership in Europe, with Spain, Norway, and Turkey all getting a mention – something I'll be very much following up as we progress the Commission's 'Review of the effectiveness of current community ownership mechanisms and of options for supporting the expansion of community ownership in Scotland.'
Ultimately panellists agreed to disagree on the ownership versus management question, but what it did highlight was the clear split in culture and history, particularly between Scotland and England. But linking a couple of points together, it may well be the case that because historic land enclosure in Scotland, not to mention highland and lowland clearances, was so harsh and radical even for its time, it's perhaps an inevitable consequence that the modern debate around land ownership and reform here appears more radical too.
After lunch we went into the workshop sessions, I opted for 'Creating the conditions for change' where we heard about the background to land reform issues from different perspectives, and the story of activism over decades that has had mixed results in different parts of the UK. This was followed by 'Tackling the challenges' where we got a better insight into what happens after a community take ownership and has to pay the bills, retain and build community support, and keep the various partner organisations on board – which can be particularly challenging where the community asset is in reality a liability the Council has successfully offloaded.
Coming back together for the final discussion it was clear that the event had been hugely positive, and that there is still plenty more to learn about how community ownership works (and sometimes doesn't) across the UK. Challenges are plenty, and progress can seem frustratingly slow, but there are some great success stories and more and more communities are beginning to realise the potential rewards of taking ownership of their land and future – and I for one have come away with a fresh perspective on how to make community ownership a normal and achievable option across the country.