Derelict sites contribute to perceptions of urban decline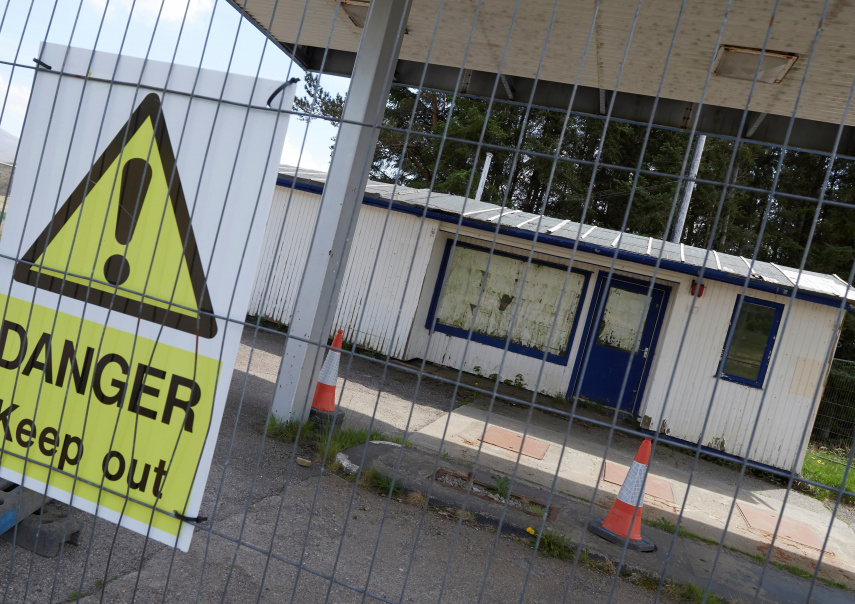 The Scottish Land Commission this week publishes a research report on the Impact of Vacant and Derelict Land on Communities, which finds that derelict sites can affect a community's health, environment, economy and social cohesion.
Researchers met with a number of focus groups around Scotland as part of the project, and participants identified vacant and derelict land with economic downturn, vandalism, neglect and population loss. Communities also felt constricted in improving vacant sites as ownership can be unclear, costs of redeveloping can be too high for investors and it is often unclear who is responsible for driving the redevelopment.
The Commission's study has created a new framework to properly assess the impacts of vacant and derelict land on communities, stressing it needs to become part of national and local decision-making, used in conjunction with statutory processes such as Local Development Plans.
Head of Policy and Research at the Scottish Land Commission, Shona Glenn, said:
"This is our latest report which will contribute to the ongoing work of the Vacant and Derelict Land Taskforce. In aiming to reduce the number of such sites across Scotland it is essential that we understand what kind of sites cause the most harm to our communities.
"It is often the smaller derelict sites in our urban communities that have the biggest impact on their wellbeing and safety. There is evidence that neglected sites can deter investment or mitigate the introduction of new income streams such as tourism and local communities can feel forgotten."
The research highlights that monitoring such sites will allow better assessment of how communities are affected and provide up-to-date information which can be used by decision-makers, community groups and others to intervene and find new uses for derelict land. Shona explains:
"The toolkit will help communities to measure and demonstrate the harm that derelict sites are causing, helping to build a case for intervention. Bringing these unloved urban spaces back into productive use can play a major role in reducing social inequalities; addressing climate change; improving health and delivering inclusive growth.
"We will be working with urban stakeholders and communities to test the toolkit and look at lessons learned and case studies in bringing derelict sites back in to use."
The Scottish Land Commission has also produced a review of funding sources for the re-use of vacant and derelict land, as part of its suite of resources. The review outlines funding options through various means including the Scottish Government, local authorities, National Lottery, trusts and charities and crowdfunding. It includes examples of all funding options and is intended to be a resource for community groups and others who might wish to bring new life to vacant and derelict land.