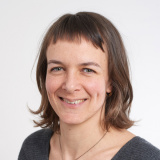 International Perspectives Pose Questions for Scottish Land Reform
Megan MacInnes
Land Commissioner, Megan MacInnes, reflects on last week's Macaulay Development Megan MacInnes, Scottish Land Commissioner Trust workshop on Scottish land reform in a global context held at James Hutton Institute with participants from the US, Canada, Norway, Denmark, Slovakia, the Netherlands, Ireland, South Africa, as well as the UK.
As a self-confessed land reform geek, getting to spend two days sitting down with people who are researching and working on land reform from around the world sounds pretty perfect. Last week was such an opportunity, with the James Hutton Institute bringing practitioners and scholars from more than ten countries together, to discuss how Scotland's efforts at land reform fit within the global context.
From initially focusing on our own model of community land ownership and how it compares to community, communal and municipal land ownership in other countries during the initial webinar, the presentations and conversations became more wide ranging over the course of the workshop.
Some topics were all too familiar: the challenges for young people wanting to get into farming; the ways in which community land trusts and other community groups are improving access to affordable housing in urban areas; and the extent to which land reform, in any context, is connected to a wider range of needs – soft and hard infrastructure, economic development, access to finance and unfavourable policy environments.
Others were radically different: how local communities are responding to large-scale land grabbing for agribusiness in the Philippines; how first nation communities in Canada were using land and property codes to gain greater autonomy over their own reserves; and the challenges of campaigning for and implementing land reform where there are long-term conflicts and internal displacement such as Myanmar faces.
Much bigger-picture questions the group tried to grapple with were the need for a new conceptualisation of land rights and responsibilities within land reform, away from the traditional focus of private property rights, and on this Scotland has a lot to share. Likewise, whether the future trajectory of land reform is radical, based on social justice, or whether it is steady, evolving through existing structures and frameworks is something that is still up for debate.
My personal reflections throughout were on community land ownership – what could Scotland learn from other countries, and what do we have to show in return? From my own experience working on land reform in Asia and internationally (particularly around strengthening community land rights) the direct comparisons are tantalisingly close, yet elusive. This is because the historical and contemporary context of community land ownership in Scotland is so very different from community and customary land ownership in much of the world. In fact, the most obvious comparison between arrangements for community and customary land and natural resource governance internationally is our crofting system, but even then significant differences are clear.
What is clear though is that like in Scotland, models of community land and natural resource ownership have a clear and prominent role in achieving future sustainable development and delivering broad public benefits.
Where I think there can be lessons learnt are around the governance structures enabling community-based models of land ownership. This includes how ownership models can be transparent and accountable, how to overcome the challenges of limited capacity and high burn-out of community members, and how to ensure governance models are forward-looking and not just reflecting the past. If we are going to truly normalise community land ownership in Scotland then I think there is much to be learnt from international experiences of hybrid and joint ownership models between community groups, the public and private sectors.
Where Scotland is already demonstrating leadership in community land ownership globally is our focus on legal title (rather than just recognising access or user rights) and the explicit and positive connection between land reform and the economic, social and cultural human rights.
We ended the conference with suggestions for ongoing research, discussions and more gatherings – so I am sure we shall have plenty of opportunities to continue the conversations.
The international experience and discussions from the webinar will be incorporated in to the review of 'International experience of community, communal and municipal land ownership' we have commissioned and the final report from SRUC, in cooperation with the James Hutton Institute, the University of the Highlands and Islands, the University of Aberdeen and Ting Xu, will be published in the coming months.
[Featured Image – James Hutton Institute]