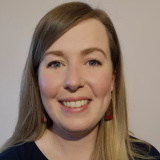 Land & Communities – More than 'one size fits all'
Karlene Doherty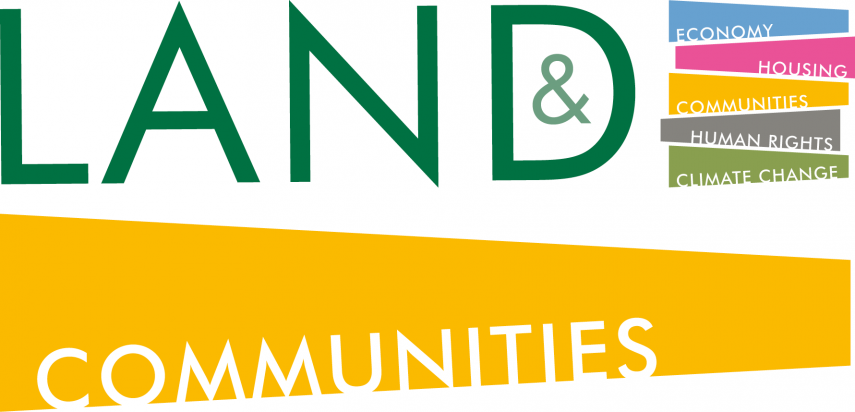 In the next blog in our 'Land &' series, Karlene Doherty, Vacant and Derelict Land Project Manager at DTAS, looks at the role of communities in driving regeneration and bringing land and buildings back into use. Karlene leads the Vacant and Derelict Land Project established by Development Trusts Association Scotland (DTAS) and the Scottish Land Commission to develop community-led, practical and innovative approaches for tackling small and persistently problematic vacant and derelict sites and bringing them back into use. The project provides support and extra capacity within community organisations to be able to tackle these complex sites, encouraging more community-led action.

Can you think of a local group which is leading on climate action? Or perhaps a local group which is supporting the health and wellbeing of their community? Or even a group which is addressing a local affordable housing shortage?

Hopefully what springs to mind are organisations that are using land or buildings in a socially productive way. It's not 'one size fits all' – these groups can be a wide range of organisation types, from development trusts to 'friends of' groups, housing associations to charities or social enterprises. The key thing they all have in common, for the purposes of this five-minute read, is that they are leading action in areas that are crucial to a fair and green recovery.

But don't let the word 'recovery' fool you. Action in this area is not a pandemic-related revelation for these groups, although it may well have reinforced or altered what really matters for their communities. Many of them have been leading this local action for years – decades, even, in some cases. Alongside their individual project aims, community wealth building is often at the heart of these organisations' values. For instance, New Cumnock Development Trust have a policy supporting local recruitment and are developing projects which focus on creating opportunities for skills development and rural entrepreneurship. South Seeds in Glasgow embeds community wealth through using the hyper-local supply chain wherever they can and promotes the 'Love Local' ethos within their community.

Both organisations are involved in the DTAS and Scottish Land Commission partnership project which supports community-led regeneration of vacant and derelict land or buildings. This action research project is now halfway through its two-year pilot. Six organisations are involved and are making headway on their plans to transform a vacant or derelict site into a space which delivers on the needs of their community. Learning from each of the pilot sites is shared in case studies, aiming to inspire and inform wider community-led action on vacant and derelict land.

The link between socially productive use of land, community-led regeneration and community wealth building is not surprising. When people volunteer their free time to community-led regeneration projects, it's usually because they believe the outcomes are important and beneficial for their community, or the environment. The onward link between community ownership which enables community-led regeneration is also well discussed.
But community ownership shouldn't be, and thankfully isn't, the only route for communities to influence land use or regeneration priorities. A wide spectrum of context-tailored models have been adopted by the six organisations involved in the vacant and derelict land project.

One example is New Cumnock, where their community-developed Regeneration Masterplan evolved to inform the area's Placemaking Plan. Through approval by Scottish Ministers and adoption of this document into the Local Development Plan as supplementary guidance, local people's priorities now have a strengthened voice in planning decisions. Similar in process and outcome to Local Place Plans, which – when formally brought into the planning system – will aim to empower communities to play a proactive role in defining the future of their place.

A different model is being demonstrated through the work of South Seeds. In partnership with Glasgow City Council's Stalled Spaces programme, they are supporting residents to identify and develop 'meanwhile' uses for vacant and derelict land or underused greenspace. This work will not only bring sites back into socially productive use, it could also help build the case that (where appropriate) an alternative land use from that identified in planning guidance should be considered in future local development plans.

A third example comes from Castle Douglas Development Forum, which is establishing a partnership model to take forward the community's ambitions. Through instigating a feasibility study and developing the business case for a Food and Hospitality Training Centre, they have attracted a range of public, third-sector and private partners to the table. This potential partnership is interested in taking the opportunity forward and, in doing so, bringing a new use to a long-term vacant hotel at the heart of Castle Douglas – Scotland's Food Town.

These are just some of the proactive models that community-led activity can adopt to shape the regeneration priorities of their areas: there will be many more. And of course, it's a two-way street. For land owners, developers, and local authority officers, a lot can be gained from working co-operatively with organisations who know the ins and outs of their communities like the back of their hands.

Are you interested in making those opportunities a reality for your community, development, or project? Join the discussion at the Scottish Land Commission's third land reform conference 'Land Connection 2021'.