Land reform unlocks opportunity as Scotland tackles climate emergency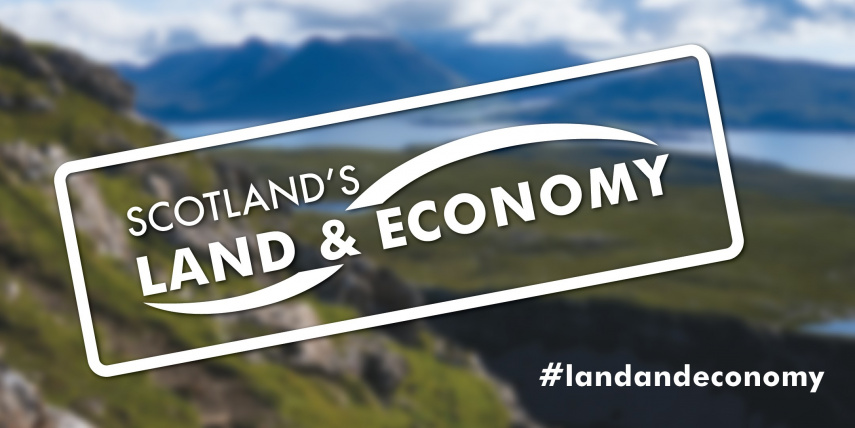 Land reform can unlock opportunities to create resilient and empowered communities, improve productivity and reduce inequality, a national conference will hear today (Wednesday, 2 October).
Hamish Trench, chief executive of the Scottish Land Commission, was speaking at its conference in Edinburgh. In his address he said it was clear that how Scotland owns and uses land is central to many of the big public policy challenges facing the country, including tackling the climate emergency.
"There are opportunities to use and share the inherent value of land more effectively to unlock growth, productivity and public value. And an emphasis on governance is increasingly clear. Scotland should explore new governance models, drawing on international experience and possibly creating hybrid models that bring together public, private and community sectors to maximise public value."
The conference is exploring the role of land reform in growing Scotland's economy with sessions on productive land ownership – what it means and how it can be achieved and international lessons and examples.
Cabinet Secretary for Land Reform, Roseanna Cunningham, will also deliver a keynote address. Ms Cunningham said:
"The role of land is fundamental to addressing many of Scotland's most pressing issues and it is vital we ensure that its benefits are maximised and felt fairly across the country for this and future generations.
"The way in which we use our land, what we use it for and who owns it are all crucial to the long-term wellbeing and prosperity of the country. It is vital we ensure our thinking about land is done in the context of the global climate emergency. We must be ready to take action quickly but also ensure that we put in place meaningful long-term solutions. Our new Programme for Government is providing an important impetus to do just that."
Speaking about the Commission's work in the two years since it was created, Mr Trench said collaboration and a willingness to rethink ways of doing things are increasingly important to make the most of land as an asset. "Whether it is bringing vacant and derelict sites back into productive use, looking at ways to improve land assembly for development, or unlocking opportunities for rural communities, land is central to Scotland's ambitions for a fair and successful economy."
The Commission has undertaken research on community ownership, recommending that it become a more normalised option and cited recent community opportunities put forward by the Buccleuch Estate in the Scottish Borders as one example of changing practice.
A major report on scale and concentration of land ownership in Scotland also sparked interest, with the core issues and risks being about power and participation. Focused on modernising land ownership, the Commission made a number of recommendations to address the concentration of power and is looking at options to diversify the pattern of land ownership.
Welcoming the increasing commitment among land owners and managers to improved community engagement, Mr Trench said genuine engagement and collaboration is the basis for so many good outcomes, suggesting that the guiding principle should be to "talk about people as much as we talk about property".