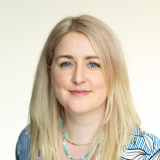 Land rights and responsibilities - have your say
Gemma Campbell
Gemma Campbell, Land Rights and Responsibilities Manager, looks at the importance of the Land Rights and Responsibilities Statement in shaping how we own, manage and use land in Scotland and how to take part in its review consultation.
The Scottish Land Rights and Responsibilities Statement (LRRS), which was published in September 2017, was the first of its kind in the world, setting out a vision of a strong and dynamic relationship between Scotland's land and its people. In this vision, all land contributes to a modern and successful country, and land rights and responsibilities are recognised and fulfilled by all. The LRRS is currently being reviewed and a consultation is open to gather views from stakeholders and the public on the current statement and whether any revisions are required.
Scotland's land is one of our most valuable assets and the way that we own and use land impacts many aspects of our lives, including our homes, our communities, our businesses, our health and wellbeing, and our natural environment. The LRRS recognises the importance of this and takes a human rights approach to land rights and responsibilities. It sets out clear and mutually supportive principles which underpin the vision and provide a framework for owning, using, and managing land in a way that delivers greater public benefits through a democratically accountable and transparent system of land rights and responsibilities.
A lot has changed in Scotland, and further afield, since the LRRS was first published almost five years ago. The climate and nature crises we are facing across the world, which were in stark focus at the recent COP26 summit, require urgent action and cannot be tackled without land use change. The Covid-19 pandemic reminded us of the importance of green spaces and suitable housing which are lacking for so many. These have brought into clear focus how important our connection to land is at a local and a national level. It is imperative that we face these challenges and make changes in a way that contributes to a just transition, supporting economic recovery and renewal while ensuring benefits for our environment and our people. To aid this, the Scottish Government has published an Environment Strategy, an updated Climate Change Plan, and an updated Land Use Strategy, which set out clear visions for working towards our target of reaching net zero by 2045.
It is crucial to ensure that the LRRS reflects the current context in Scotland and that the vision and principles are still relevant. The review of the statement enables us to make sure that this is the case, giving respondents the opportunity to suggest revisions and put forward issues that they think the statement should address.
The statement is particularly important for communities. It provides a guide for those with decision-making powers that impact what happens in a place, such as local authorities and private landowners, and encourages and supports them to think about how they can contribute to the vision. Many of those who own and manage land already deliver benefits and work closely with local communities, but there is still progress to be made, and the views of communities who are affected by decisions made about land are valuable in shaping how land is owned and managed.
The consultation also considers whether we have clear mechanisms for implementing the LRRS and whether there are any sectors who could be better aware of the statement. The LRRS is most effective when it is used to support practice. Those who own, use and manage land and are putting the principles into practice, are best placed to say how this should be done and shape the way the statement is used going forward.
It is also an opportunity for those who own, use and manage land in Scotland to share good practice with others, by putting forward case studies that support the principles in the statement. Real life examples are incredibly valuable in helping people to see what is possible and identify options that might work for them. They are also a great way to recognise the contributions that landowners and managers and communities are already making. Have a look at our series of short case study films showing the LRRS principles in action on our YouTube channel.
It is important to remember that land affects all of us in Scotland and that the LRRS applies to all those who own and manage land and buildings in urban and rural Scotland, including public bodies, developers, communities, and charities. It is vital that as many people as possible have their say to ensure that the statement works for everyone.
Consultation responses can be submitted until 28 January on the Scottish Government's consultation portal. We are hosting webinars with the Scottish Government in January for those who would like to hear more about the LRRS and the consultation process and get a chance to ask questions. Registration is available for a lunchtime or an evening webinar.