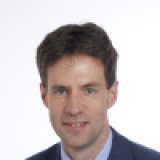 Making the most of our land – the potential of new regional land use partnerships
Hamish Trench
The Scottish Government is embracing the need to rebuild a better economy in recovering from COVID-19. As Economy Secretary Fiona Hyslop puts it, "rebuilding a resilient economy in a way that supports Scotland's wellbeing and transition toward a greener, net zero country will be vital."
The role of land and making sure we own and use our land in productive ways will be even more important in building a fair and green recovery. We simply cannot afford not to unlock, through land, greater economic, social and environmental wellbeing for people in both urban and rural Scotland.
The advice on recovery this month from the UK Committee on Climate Change to the Cabinet Secretary for Environment, Climate Change and Land Reform speaks of Scotland's ability to 'lead the UK in delivering transformational land reform'.
Land use change was already seen as urgent in delivering our ambitious climate targets. Now it is even clearer this needs to be done in ways that build more resilient economies, communities, and wellbeing. It's also clear we are at a point of acceleration for many of the changes we knew were needed.
To help shape this change, the Scottish Land Commission is currently preparing advice for Ministers on how best to establish new Regional Land Use Partnerships to drive this action. The Scottish Government has committed to establishing the partnerships as a means of ensuring all of Scotland's land contributes to our ambitious climate targets.
In building a recovery it is clear these partnerships must also help drive more resilient regional economies. This is an opportunity to make a step change in the way we make big land use decisions in the public interest. If we get this right, regional land use partnerships should drive decisions at the pace and scale needed, strengthen local decision-making and accountability and bring a new dynamism to making the most of our land to meet some of Scotland's big challenges.
Organisations across all sectors are telling us they are ambitious for what the new partnerships can do, and there is much experience in Scotland on which to build. The context for doing this is promising. As well as ambitious climate targets and a generational shift in expectations, there is the prospect of redesigned public funding models, emerging natural capital finance, growing community empowerment and new thinking in Scotland's approach to planning and infrastructure. In Scotland's Land Use Strategy and Land Rights and Responsibilities Statement, we have a clear policy articulation of realising the common good in our land.
So now is the time to be bold in reforming the way we make decisions about land use change. These partnerships will need the mandate, accountability and functions to make a real impact. Over the next few months we will continue to be engaging widely on what this should look like, to inform our advice to Ministers. We will be holding a stakeholder workshop on regional land use partnerships in June, before preparing an interim report in July.
If you would like to find out more about this work or contribute to it, please get in touch with us: email info@landcommission.gov.scot or call 01463 423 300.