New approach needed to deliver houses for rural Scotland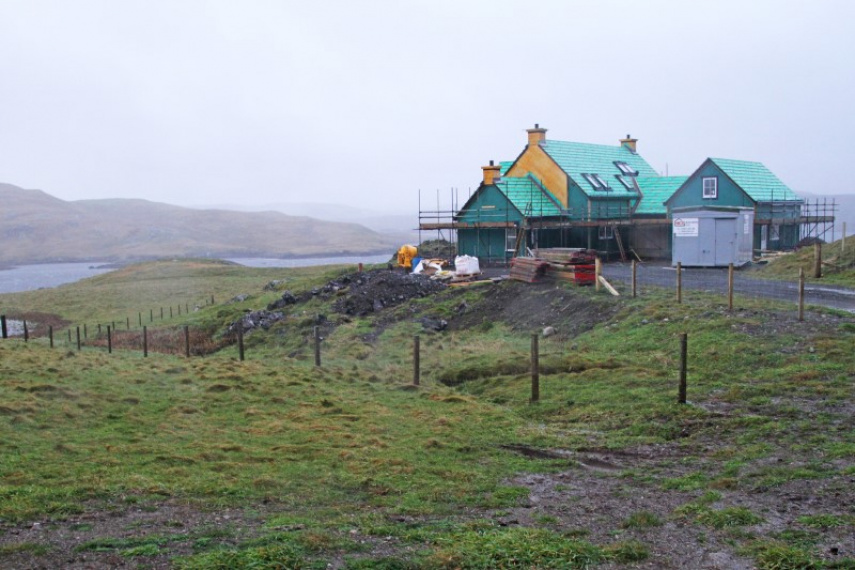 Scotland needs to look at new models of bringing land forward to deliver the much-needed rural housing, according to a new report published today.
The report 'The Role of Land in Enabling New Housing Supply in Rural Scotland', written by Savills for the Scottish Land Commission, finds that to deliver the homes that rural Scotland needs, other housing providers have to be supported and new models of housing delivery are required. Rural housing cannot be delivered at the necessary level by the business model used by most large UK private house builders.
There is a case for the public sector to build on current activity and play an active role in initiating and shaping development, making land ready for new housing. There are also important roles for not-for-profit organisations and smaller local builders in delivering rural housing.
The report is part of a review into land for housing and development being undertaken by the Commission to examine how land can be more effectively used to create places people want to live, at prices they can afford.
Previously, work investigating the Scale and Concentration of Land Ownership in Scotland found that some communities believed that a lack of access to land was limiting the development of rural housing.
The concern was that — where one landowner controls land in an area — it may not be possible to access suitable land at a reasonable price to build housing that the community needs.
The new study was commissioned, in part, to investigate this issue further as well as identifying successful approaches to rural housing development that can be replicated elsewhere.
The main findings include:
Land availability is just one of many pieces in a complex jigsaw
Development can be inhibited because there is a presumption against new rural housing, or because planning and development policy is not sympathetic to rural circumstances
There are already good examples of successful and innovative projects that could be replicated elsewhere and there is no need to 'reinvent the wheel'
Housing Need Assessments – which councils undertake to establish housing need in their area – are not well suited to identifying the needs of a small, rural area. Instead, local surveys should be used where communities highlight a need for affordable housing.
The report sets out six recommendations to deliver more rural homes and create better places:
Providing more expert support to help deliver rural housing projects (which can be complex and are often community led). Support bodies such as the Housing Trusts and Rural Housing Scotland provide a valuable service and this support needs to be expanded
Increasing participation in housing development by a broader range of stakeholders
Creating a stable and long-term funding regime
Enhancing transparency around land sales values to help pricing negotiations
Simplifying the technical approval process
Creating a rural training package for local planning authorities.
Land Commission Senior Policy Officer David Stewart said:
"If homes are to be developed to meet housing need and enable rural communities to fulfil their potential, we need to look at the whole system of how land is brought forward for housing, the approval process and who can deliver that housing.
"With large housebuilders mostly inactive in rural Scotland we need to support other providers and promote new delivery models. Support organisations have a vital role to play here. Scotland has the skills needed to do this and they need to be brought together from across the sector to effectively deliver the housing."
The new Planning Act provides a significant opportunity to boost rural house building, through Local Development Plans and Local Place Plans.
The report sets out how local surveys provide an accurate measure of housing need and demand in rural areas. Local Place Plans can provide a vehicle for communities, landowners and housing providers to collaborate on land use plans to provide housing and other essential amenities. The Applecross Case Study [see report page 82] provides an example of how this might work.
Commenting on the importance of looking at different models of delivery, Mr Stewart said:
"The report highlights a range of innovative projects that could be replicated. There are examples of communities, supported by facilitators, collaborating with land owners and housing providers to deliver the homes that they need. We hope that the report, the tool kit and the five illustrative case studies are a valuable resource for rural communities working to deliver affordable housing."