Scottish Land Commission creates stronger links to green network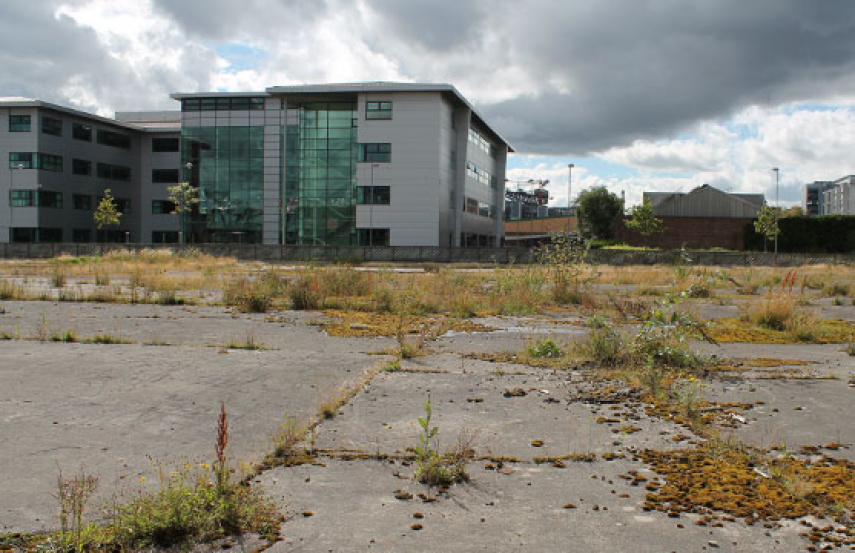 Transforming vacant and derelict land should deliver environmental benefit to communities throughout central Scotland, the Scottish Land Commission said today (June 6).
Speaking in Glasgow at the Central Scotland Green Network (CSGN) forum, Commission chief executive Hamish Trench said the fair and productive use of land lay at the heart of land reform, and this included ensuring green spaces for healthy communities.
He said: "There are more than 9,000 hectares of vacant and derelict land in the CSGN area; which accounts for 78 per cent of Scotland's total.
"The CSGN and the Commission believe this land holds huge potential to help make better places that support health and wellbeing, help boost the economy and mitigate against the challenges of climate change. In addition, by rejuvenating these areas communities stand to benefit from increased engagement and empowerment, tackling social inequalities while increasing local pride and ownership."
The Scottish Land Commission has also agreed a concordat with the CSGN to support transformation of vacant and derelict sites. In it, the two bodies agree to:
Work in partnership to identify and create positive uses for vacant and derelict land
Recognise and promote green network/green infrastructure solutions
Incorporate the emerging priorities from the Vacant and Derelict Land Taskforce into CSGN-related strategies and plans
Share emerging data, analyses and market intelligence
Through the taskforce, launched last year, the Commission has a long term aim to substantially reduce vacant and derelict land in Scotland. Work is already underway to better understand the nature of the challenge, identify potential changes to policy and practice and to share experience of successful projects through demonstrator sites with the potential to be returned to productive use.
Keith Geddes, Chair of the CSGNT said;
"We welcome the opportunity to work with the Land Commission to find new and positive uses for vacant and derelict land in the CSGN area. While there was a welcome reduction in the amount of derelict land between 2017 and 2018, much remains to be done. While some of the sites will be suitable for traditional uses such as industry, commerce and housing, many will be suitable for re-naturalisation. And we are seeking to develop innovative uses for the land. In East Ayrshire, an area blighted by the remains of open cast mines, we are working with the Council to develop the East Ayrshire Council Coalfield Communities project at an open cast site between Cumnock and New Cumnock. The project will create opportunities for learning, recreation and wellbeing and has the potential to create a quality offer to attract more tourists to the area."
The CSGN forum is being held in partnership with the Commission. Its focus this year is on repurposing unused and underused spaces within the CSGN network area, which stretches from Ayrshire and Inverclyde in the west, to Fife and the Lothians in the east.