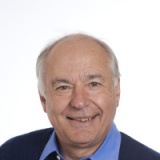 TFC Blog: Guide Designed to Help Farmers and Landlords
Bob McIntosh
Tenant Farming Commissioner, Bob McIntosh, writes about his work to improve relations with tenants and landlords.
I've recently published a new code of practice, designed to avoid the sort of issues that sometimes hit the headlines when tenant farmers and landlords have different aims and aspirations.
The new code of practice for agreeing and managing agricultural leases is designed to ensure there are robust procedures in place to avoid misunderstandings when a lease is being entered into, disagreements when changes are made during the term of the lease and disappointment when a fixed duration lease is ended.
The code sets out some simple principles that both tenants and landlords can follow.
This includes taking the time to fully understand the lease. An agricultural lease comes with responsibilities and liabilities.
Both parties, but particularly tenants, ought to take time to question and understand the terms of any lease they are signing and seek professional advice if they're unsure.
Another principle in the new code is to record agreements in writing.
In any tenancy, agreements may be reached which alter the rights and responsibilities of both parties.
It could be a relatively simple matter such as the tenant notifying the landlord of an intention to construct a new shed. Whatever the issue, it is important that neither party relies solely on verbal or unwritten agreements.
Memories are short and personalities change, so to avoid future disagreements and misunderstanding both parties should ensure that agreements that impact on the rights and obligations of either party, are properly recorded in writing with both parties retaining a copy of the record. The new code also suggests holding regular reviews.
I recommend that tenants and landlords periodically review progress to check their initial understanding about the duration of the tenancy and the impact of any subsequent changes.
If either party changes their plans, I recommend that they tell the other party promptly.
Another principle in the code is discussing the end of the lease – in good time.
With tenancies of fixed duration, it's best if discussions about the aspirations and intentions of both parties at the end of the lease start in good time, to minimise uncertainty and allow both parties to prepare for a change in circumstances.
The full code of practice can be found here.
This is the sixth code of practice I have issued as Tenant Farming Commissioner to help shape positive relationships between landlords and tenants.