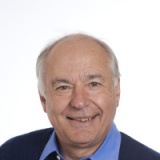 TFC Blog: New advice on diversification for tenant farmers in Scotland
Bob McIntosh
Scottish tenant farmers, who are planning to diversify into areas such as tourism or renewable energy, can now get advice on their rights from a new guide that we published this month.
Already more than half of farms in Scotland have diversified into areas ranging from camp sites and glamping pods, to wind turbines and farm shops, and these generate significantly more income each year than those that haven't diversified, according to the Scottish Government Farm Business Income Estimates report (2017-18).
As farm subsidies reduce, post Brexit, I think this trend is set to continue as farmers look for ways to enhance their livelihoods.
Climate change – and making more innovative use of land to mitigate its impacts – will also likely be a driver to greater diversification.
In Scotland, there is no limit on the amount of the holding that can be used for diversification, provided tenant farmers follow the correct procedures and get their landlord's consent to their plans.
Prior to the 2003 Agricultural Holdings (Scotland) Act, the ability of tenants of agricultural holdings to engage in diversification was limited.
However, the 2003 Act established the right of tenants of 1991 Act secure tenancies, Limited Duration Tenancies, Modern Limited Duration Tenancies and Repairing Tenancies to diversify, as long as the correct procedures are followed.
The law sets out a clear timetable for any tenant farmer seeking to get their landlord's permission to diversify part – or all – of their holding.
While tenants must send their landlord a formal 'notice of diversification,' an initial discussion is often the best way to kick start the process, enabling both parties to agree on how the project should proceed.
Our new guide also sets out what should happen at the end of the lease.
Diversification may have increased the value of the holding and in these cases, provided the correct process has been followed, compensation may be due to the tenant. Equally the reverse may be the case, if the value of the land has been reduced by the diversification.
Diversifying can be profitable and straightforward – provided tenants and landlords agree the scope of the diversification up front and follow the correct process.
To download the new guide visit landcommission.gov.scot/tenant-farming. The new guide does not cover diversification through tree planting; this is the subject of separate guidance which can be found here.