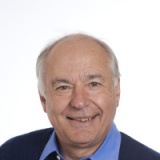 TFC Blog: Tenancy Queries
Bob McIntosh
After three years in post as the Tenant Farming Commissioner, a lot of people ask me about my general day to day work. Recent analysis of our casework shows that there's a definite pattern to the year, this time of year being understandably quieter for me (along with Christmas.) On average I get about nine or ten new contacts every month with a considerable peak in enquiries in the autumn. This year we also saw a higher level of enquiries in January due to a joint letter sent to all tenants over the Christmas holidays from the TFC and Cabinet Secretary about the amnesty deadline. In fact, in the past year I have seen a large increase in the number of enquiries about the amnesty on tenants' improvements which reflects the considerable effort all those in the sector have put in to promoting its importance.
Nearly three quarters of initial enquiries to the TFC are from tenants or their professional representatives. There's been no particular geographical hotspots as I've received enquiries from throughout the whole of Scotland, with advice on repairs and maintenance obligations, end of tenancy, new tenancy, succession and assignation being regularly sought.
I have issued six Codes of Practice and 12 Guides to date, and in the past year three formal alleged breaches of codes of practice were submitted: one relating to the Code on Late Payment of Rent, another on the Code on the Maintenance of the Condition of Tenanted Agricultural Holdings, and the third not directly relating to a Code. The procedures for dealing with an alleged breach are quite specific in the Land Reform Act (2016) and we could not proceed with the one that didn't relate specifically to a code of practice. In the other two alleged breaches, the evidence provided related to a period of time before either of the codes had been published, so we were unable to proceed. We are keeping an eye on them to ensure that the relevant code of practice is followed.
We have had to postpone the joint Land Commission and Agricultural Law Association mock mediation event due to Covid-19 restrictions but are committed to holding this event as soon as possible in 2021. The event focuses around a live mock mediation, with a tenant and landlord along with their advisers, to try to resolve a way-going dispute.
You can keep up to date on TFC activities by subscribing to the TFC Newsletter at the tenant farming section of the Land Commission's website. If you would like to get in touch with me, you'll find my contact details there as well.