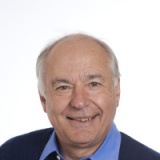 TFC Blog: The importance of recording agreements in writing
Bob McIntosh
Tenant Farming Commissioner Bob McIntosh explains the importance of recording agreements in writing, no matter how good your relationships.
A good business relationship between a landlord and a tenant is often founded on a good personal relationship. The ability to talk openly about issues and to reach amicable agreement on any issue related to the lease and to the tenancy is a positive attribute which most tenants and landlords would want to share.
Unfortunately, however, the existence of a good relationship can lead to a false sense of security when it comes to reliance on verbal agreements. The landlord and tenant know each other well, they trust each other, and they are confident that each will remember and honour the agreement reached. All of that is fine while the relationship is good and while the landlord and tenant who made the agreement are still involved but time moves on, memories fade and tenants and landlords pass on responsibilities to their successors. At some point the issue on which agreement was reached comes up and the new party, be it landlord or tenant, has no knowledge or record of what was agreed and is reluctant to accept the other party's version of events. The result is acrimony and a souring of the relationship.
I have come across a couple of such cases recently and I'm sure that there are many others out there. In one case the landlord and tenant had agreed verbally that one of the farm cottages in the tenancy would go back to the landlord to let out. When the landlord ceased to let the cottage it stood empty for a time, eventually attracting a large backdated council tax bill and some vandalism for which there was no insurance cover. The result is an argument between landlord and tenant over responsibility for council tax and repairs and all because no written records were made of the agreements reached and the consequences for the respective responsibilities of landlord and tenant.
Any agreement made between landlord and tenant which impacts on the terms of the lease or the responsibilities of either party should always be confirmed in writing. In some cases this may require a formal legal agreement but in others a simple letter setting out what had been agreed should be provided by one of the parties and agreed by the other, with both parties retaining a copy for their records. Without the ability to provide evidence of any agreement reached, there is a high risk of future disagreement and dispute which can only damage the landlord/tenant relationship and which may have adverse financial consequences for either or both parties.