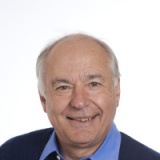 Time to get a health check on your carbon status
Bob McIntosh
It's difficult to escape the fact that the pressure is on the agriculture sector to respond to the climate emergency. The Scottish Government has set the sector the challenging task of reducing its greenhouse gas emissions by 30% over the period 2020 to 2032 and that will require a combination of reduced carbon dioxide emissions from fossil fuel powered vehicles and machinery, reduced nitrous oxide emissions from fertiliser use and reduced methane emissions from livestock. The last of these is perhaps the most important but most difficult challenge due to the predominance of livestock farming in Scotland and the damaging effect of methane in the atmosphere. Work is ongoing to develop a breeding programme to produce inherently low methane emitting strains of cattle and sheep and the use of feed additives to reduce methane emissions is also being investigated, but the jury is still out on whether these, and other, measures will be enough, or whether, as some suggest, a reduction in livestock numbers will also be required. This is a big issue for Scottish agriculture and demonstrates the difficulty involved in meeting challenging climate change targets while maintaining the viability of individual businesses and the sector as a whole.
We await the fine details of the next agricultural support scheme but it is clear farmers will be incentivised, through a carrot (grants) and stick (cross-compliance) approach, to reduce the greenhouse gas emissions from their farming businesses. This is not just in the public interest, it can be good for individual farming businesses too. We are beginning to see some of the big users of agricultural products seeking assurances, and evidence, from producers that the product is from a carbon neutral business so providing evidence of that may be necessary to maintain access to some markets in the future.
As well as seeking ways to reduce emissions, farmers can also gain carbon credits to get to a net carbon neutral position. Tree planting, peatland restoration, hedgerow creation and building up soil carbon can all be used to gain carbon credits that can be used to balance the emissions from farming operations. This is often called insetting. If these activities are carried out within one of the approved schemes such as the Woodland Carbon Code, it is also possible to sell the carbon credits (offsetting) but, for most livestock farmers, retention of the credits for insetting purposes is likely to be the best approach. The position of tenant farmers, relative to owner occupiers, within the current legislative framework provides some potential barriers to engagement in activities that will generate carbon credits but this is being addressed during discussions over the content of the forthcoming legislation and should result in a more level playing field.
Given the current lack of detail of the next agricultural support regime, it is difficult, at the moment, for tenant farmers, and indeed all farmers, to develop, with confidence, a plan for their business that includes actions that will reduce net greenhouse gas emissions but this is a good time to at least determine the baseline by having a carbon audit carried out. A Carbon Audit establishes a business's carbon footprint, it identifies the sources and quantities of greenhouse gas emissions on farms and areas where simple changes can lead to improved efficiency, and reduced operating costs and emissions. Any farming or crofting business that has an active Business Reference Number and is Rural Payments and Services online registered will be able to claim a standard cost payment of £500 towards having a Carbon Audit performed for their business where they do not have one already, or where the current Carbon Audit is more than 3 years old. The Carbon Audit must be created using a recognised tool such as the Agricultural Resource Efficiency Calculator (AgRE Calc ©) and align to PAS 2050 standard.
I would urge all farmers to use this opportunity to establish the baseline for their business by having a carbon audit carried out. The results will establish the scale of challenge faced and, when informed by the new support scheme details, will be the basis for the development of a business plan that will support the viability of the business while responding to the need to reduce greenhouse gas emissions.