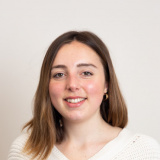 Under the Hammer - Compulsory Sale Orders Explored
Kathie Pollard
Scottish Land Commission Policy Officer, Kathie Pollard, looks at Compulsory Sale Orders:
According to statistics published by the Scottish Government, Scotland has 12,435 hectares of vacant or derelict land (VDL) which has been an issue that has been around for decades. These unloved sites are often seen as an eyesore, can be victim to vandalism, misuse, or are simply a longstanding area of neglect. This urban vacancy and dereliction is a problem. Neighbouring communities have been losing out on potential local development opportunities. By visualising these spaces as schools, workplaces, housing or community green spaces, such regeneration can significantly add social, economic and cultural value. With the right tools, Scotland can start to bring small blighted sites back into active use.
The Scottish Government's Land Rights and Responsibilities Statement (2017) says that landowners have public and private responsibilities. When an owner retains land and property indefinitely, without use or sale, it may fail to serve the public interest. A local authority that decides a vacant site could be put into an active use because it is in the best interest of the wider community, should be empowered to do so. A new owner could bring a small site into action, and if complying with a given timeframe it could see a rapid initial transformation.
If we want Scotland's land to become more productive, efficient and equitable we must consider mechanisms such as Compulsory Sale Orders (CSOs). It is not a silver bullet but it could be a reserve power, like a Compulsory Purchase Order (CPO). CSOs could be a significant additional tool available to address vacant and derelict land. How so?
The introduction of powers for CSOs was one of the 62 recommendations of the Land Reform Review Group in 2014. It was one of nine recommendations directly relating to urban land assembly, housing and regeneration. The SNP committed to bringing forward legislation for compulsory sales orders during the course of the next parliament in its 2016 manifesto. It would be a new statutory power available to local authorities which could be used on a case-by-case basis. Once a site is identified as an appropriate CSO candidate and the CSO is triggered, the site would then be sold by public auction to the highest bidder. The auction process is key here. It allows the land to be sold at a price that the market is willing to pay.
Auctioning abandoned or unused land is not a novel idea. One can easily look at public auctions of brownfield land, both online or in person, to imagine how such mechanisms would work. A recent example of a brownfield site under the hammer include the 0.7 acre site, former road depot in Auchterarder which is near a residential expansion scheme and sold for £300,000. Internationally, compulsory sale auctions take place in Hong Kong under the Land (Compulsory Sale for Redevelopment) Ordinance. The context is different but the ambition to regenerate and bring vacant, derelict and empty land back into productive use, remains the same.
There are plenty of questions around how a CSO would work in practice and other complexities which are currently being teased out in robust discussion and research. It will be important to focus on the fair procedures of the auction and valuation. The Land Commission is in the process of gathering expertise and developing a proposal which will form the basis for a formal consultation on CSOs by the Scottish Government (find out more).
If we don't have these conversations now, we are in danger of neglecting the potential of these small sites for many more years to come. Reinvigorating land through the compulsory sale of vacant and derelict sites could make a meaningful impact across Scotland.