Crown Estate Scotland – Land Management Planning
The organisation
Crown Estate Scotland is a public corporation that manages the buildings, land, coastline, and seabed which make up the assets of the Scottish Crown Estate. These assets are the property of the Monarch, but are managed, on a commercial basis, by Crown Estate Scotland which was established in 2017. The annual revenue surplus from the Scottish Crown Estate is passed to Scottish Government for public spending.
The Scottish Crown Estate comprises virtually all the Scottish seabed out to 12 nautical miles, just under half the foreshore, and four rural estates comprising 37,000 hectares of land – Glenlivet and Fochabers estates in Moray, Applegirth in Dumfries & Galloway, and Whitehill in Midlothian. Most of the land on these estates is let for a variety of uses, including farming (around 200 tenanted farms/agricultural leases), residential, commercial, sporting and mineral operations. Commercial forestry on the estates is managed directly, apart from some areas of other woodland which are managed within farm tenancies.
We spoke about land management planning on the rural estates with Head of Partnerships, Tom Mallows, and Regional Engagement Manager, Amy Mack.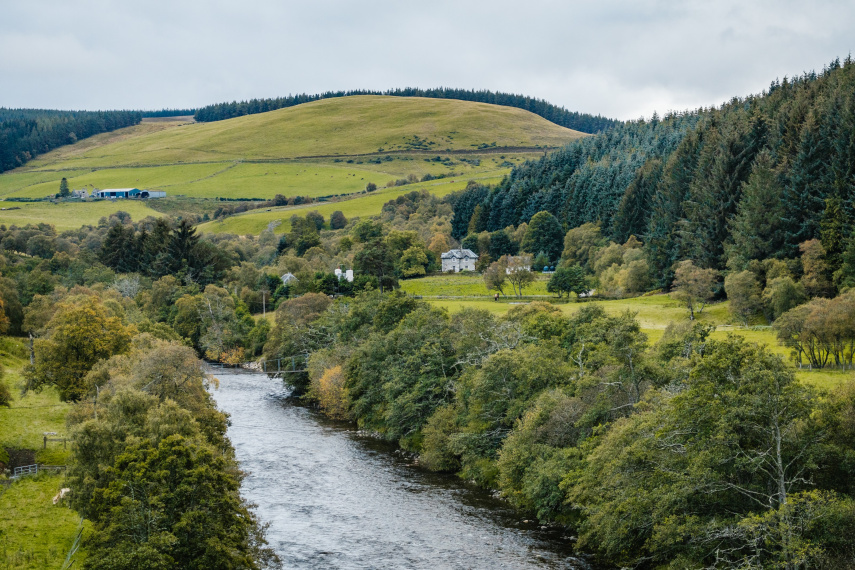 The planning process
The relationship between the Scottish Government and Crown Estate Scotland is set out in the Framework Document, which is also the starting point for management decision-making, Tom explains. "Not so much about the specifics of land management, but rather setting out what's delegated to us as managers. Underneath that we have the Scottish Government's Strategic Management Plan for the Scottish Crown Estate, and our own Corporate plan, which is where you get to the substance of what we do with these assets, and how we use them."
Like many of the estate landowners and managers interviewed for this study, Crown Estate Scotland does not create specific documents that it calls "land management plans". In terms of the Land Rights and Responsibilities Statement, many of its principles – high standards of stewardship, environmental protection, sustainability, diversification, transparency, engagement – are firmly embedded in the organisation's culture, and some are statutory duties in the 2019 Act.
The Framework Document states that alongside a duty to maintain and enhance the assets' value and income, Crown Estate Scotland must also act to "further the achievement of sustainable development" and promote regeneration and social and environmental wellbeing. The Corporate Plan's primary objectives include "promoting sustainable natural resource use", "involving people in how the Estate is managed", and "using our skills to benefit others". The Rural Assets Strategy Consultation 2019 recognised a clear responsibility to manage the Estate in a way that delivers for communities, "aligning with wider changes in policy related to diversifying ownership and management of land."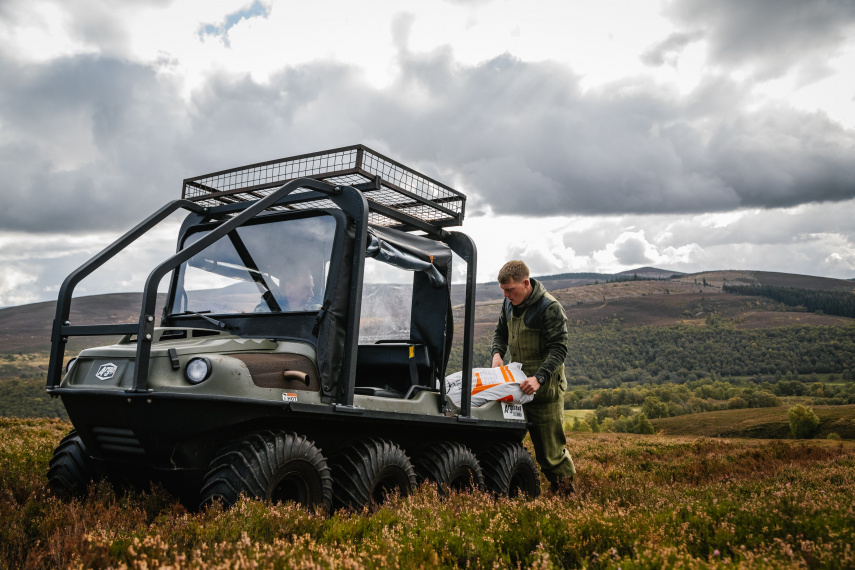 "Our Corporate Plan sets out in plain English what Crown Estate Scotland does and how we discharge our statutory duties, Tom explains. "It explains our role and values which are meaningful in our day-to-day business and decision-making. This means that every action and transaction is carried out through the lens of our public duties. In a sense, we live and breathe engagement, consulting on all that we do, taking on-board community wishes, and co-developing approaches and plans, wherever possible."
That perspective provides overarching principles for how Crown Estate Scotland operates, Tom says. "Then it's about saying, 'Well, what does this look like in practice? What is the future of this estate? Who needs to do what to help us get there?' We are empowered to do all that."
"It's about our leading and enabling role," Amy agrees. "Making sure that we work to best practice is at the core of who we are as an organisation."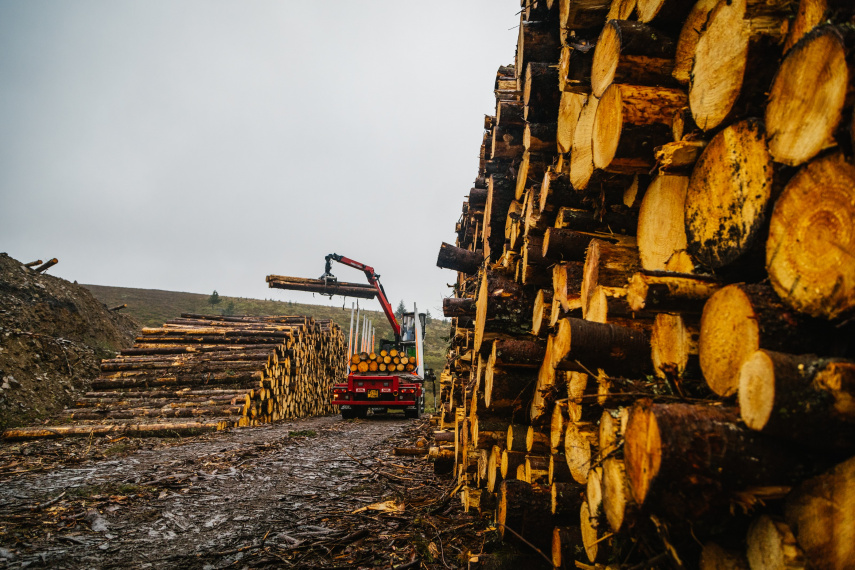 Crown Estate Scotland operates an outsourced model, using professional firms of surveyors and land managers for much of the day-to-day operational management of the Estate. Tom explains. "We work closely with our business partners, especially when it comes to projects and activities requiring community and wider stakeholder engagement, sometimes having agreements with them relating to this. There's a clear requirement for our managing agents, as well as our team, to have that interaction and we look to develop plans with tenants and stakeholders where appropriate."."
Actions and approaches arising from the 2019 consultation and the deliberations that followed it are now written into the Corporate Plan for rural assets. "This can be found at Annex 5," Amy explains. "It's called The Rural Land Framework – approach and actions. It details what we're doing at all four estates."
Glenlivet is a good example, she says. "We are carrying out planning there in partnership with existing tenants, along with stakeholders, including the Cairngorms National Park Authority, Highlands & Islands Enterprise, Moray Council – and the Scottish Land Commission. There will be lots of consultation and discussion locally, to inform that future thinking and to create co-developed plans – both a long-term plan and a five-year action plan. All this will be done through the lens of natural capital."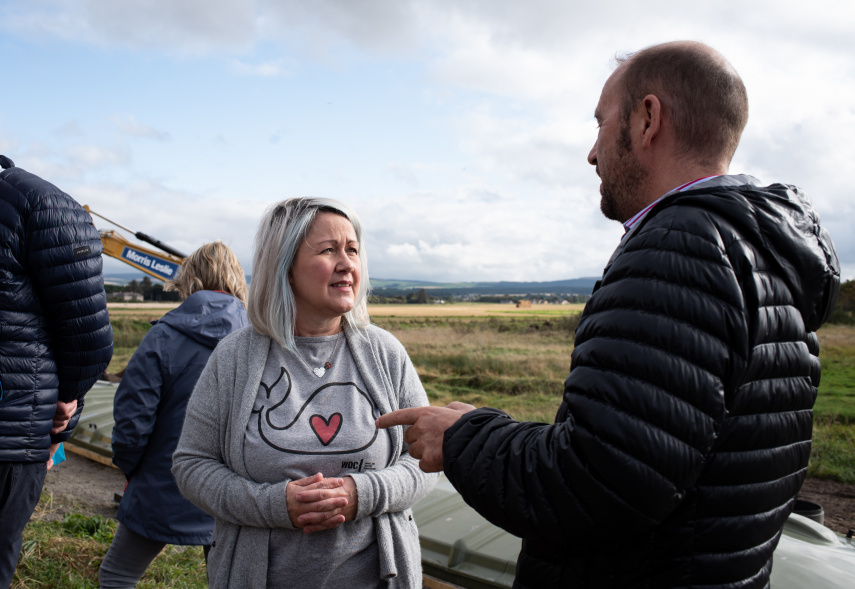 Good practice and innovation
In times of rapid change and challenge, as at present, managers must do more than simply respond to events. They have to anticipate and innovate. Two aspects of Crown Estate Scotland's innovative approach to land management are worth a closer look – the wider meaning of value that it now applies in its decision-making and the adoption of natural capital to assess impacts and dependencies of land use on natural resources.
Value
At its inception, the statutory duties set out in the Scottish Crown Estate Act 2019 were interpreted by the Scottish Government in the Framework Document as being to "invest in property, natural resources and people to generate lasting value for Scotland"[1]. In order to better understand this, the organisation commenced a project on value in 2019.
This Value Project investigated how different types of value could be quantified, examined how Crown Estate Scotland was creating value through its assets and activities, and where the potential existed for greater value to be generated. A key output of this work was the identification of categories of wider value which, Tom says, now permeate every aspect of the organisation's thinking and planning. "Whether it's land or marine, working with tenants or considering our investments, we have to demonstrate how we've satisfied those wider values – environmental, social, economic, regeneration and climate change."
A series of Asset Profiles – for farming, forestry, forestry, offshore wind, ports and harbours, and carbon capture – have been compiled to summarise each asset class and, quantify their wider value and potential for further improvement.
Of course alongside wider value sits a requirement for Crown Estate Scotland to invest capital so that tenants have the standard of property they need and so that we can create new sources of revenue and wider value. (All net revenue passes back to Scottish Ministers for public spending). Ensuring we have an adequate and predictable flow of capital is essential if Scotland's communities are to really benefit from the Scottish Crown Estate.
Natural capital
In 2018, Crown Estate Scotland collaborated with the Scottish Forum on Natural Capital and several other partners to deliver a trial of the Natural Capital Protocol on land-based businesses. The largest and most detailed part of that study took place on Crown Estate Scotland's Glenlivet Estate.
The report from that study concluded that the Protocol has the potential to be of "real benefit to farms and estates across Scotland". It suggested that two applications in particular would help land-based businesses: 1) assessing change over time and informing actions, and 2) informing decisions on significant projects or land-use change.
As a consequence of that study, Crown Estate Scotland now supports the use of the Natural Capital Protocol to help land-based businesses "better understand their impacts and dependencies on natural resources and make more sustainable business decisions".
"Our record of delivery for the people of Scotland since we were established is impressive." says Tom. "Our most recent annual report showed that since 2017, we have generated £59.6m for the public purse. Continuing to provide that level of income to support sustainable investment and prosperity for people across Scotland is the challenge for the future."
Find out more
Website: www.crownestatescotland.com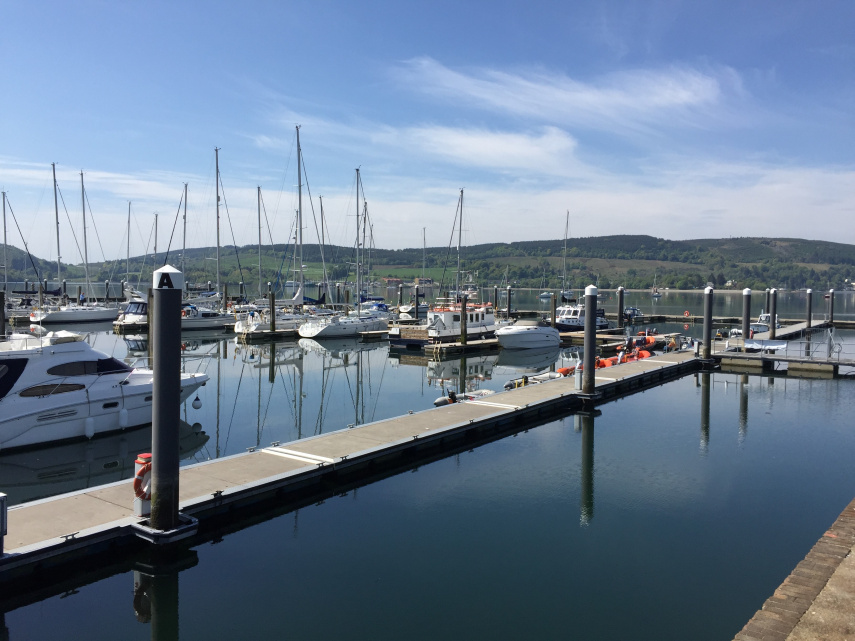 [1] Framework Document, page 5