JAHAMA Highland Estates – Land Management Planning

The estate
JAHAMA Highland Estates is a multi-enterprise rural business extending over 114,000 acres of Lochaber and Badenoch. The estate lands were bought in 2016 as part of a deal to buy the Fort William aluminium smelter and two hydro schemes. Part of the international GFG Alliance, JAHAMA is managed on the principles of sustainable development for the benefit of local communities, the environment and the economy.
The landholding now known as JAHAMA Highland Estates was originally brought together in the early 1900s to secure the water catchments for a ground-breaking aluminium production system powered by hydro-generation. The rural land assets of the estate are large and complex, extending from urban land in Fort William to some of the most remote and iconic mountain scenery in Scotland.
We spoke about the estate's approach to land management planning with consultant director, Dimitri Harrison.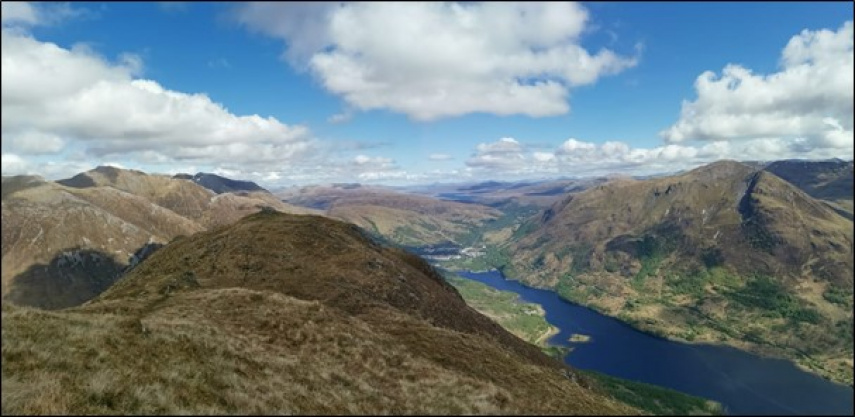 The planning process
A key point is that JAHAMA's business interests are all interconnected, Dimitri says. "Every single aspect of our land management has an impact on something else. It has been a really big change to the way the estate was managed in the past, and it has taken people a while to understand it."
Five pillars drive JAHAMA's Strategic Vision:
The natural environment and climate change
Community and culture
The built environment
Economic enterprise
Recreation
If only one of these were prioritised then the others would suffer, Dimitri says. "Tree planting, deer management, nature and wildlife, water quality and quantity all impact on the hydro plant, the smelter and how much money people have to spend on the high street. The environment and economic efficiency are directly related."
Dimitri believes the importance and potential of the estate hadn't been recognised and pursued in the past. "There was real potential to change the approach to land management. We've got environment to an extraordinary scale and complexity here, but to focus only on the environment would be a mistake. We don't feel for example that just planting trees over all areas would be the right thing for biodiversity. If you can't support the local economy, everything else falls down. You can't help create jobs. You can't provide housing. It's not sustainable in the long term."
The company's approach has therefore been to improve everything, across the board. "Our mix of scale, nature reserves and Sites of Special Scientific Interest – along with being a centre of recreation and industry – the breadth of issues relating to the landholding is, we think, unique."
The alignment of JAHAMA's Vision with the principles of the Land Rights and Responsibilities Statement is not coincidence, Dimitri says. "It is intentional. Our choice of wording challenges anachronistic methods of land management. In every decision we make, we have a responsibility to do as best we can and make it better – be that for people, for nature, for the properties. At first, some other landowners thought we were mad but they're starting to realise we might have something right. Landowners understand the complexity and interconnectivity of land management, but sometimes they struggle to make it work."
JAHAMA supports many different land-based enterprises, and again interconnectivity is the key. A substantial project plan has been devised, with people right across the business contributing different elements, Dimitri says. "We've got the mix – housing, jobs, industry, recreation, so we can tie it all together with our land management. The farm managers, holiday lettings, events management, stalkers, advisers – they all meet together. We expect everyone to know what everyone is doing and to have an input."
Board members sometimes wonder why things can't be done more quickly, Dimitri says. "But it has to be organic. You can't throw money at this and expect it to work. Take a simple example. We have a man on the estate who builds bird boxes for us. If we gave him a million pounds to build as many as he could stick up, it would take away his enterprise. It's not the right approach. If we restored several thousands of acres of peatland all in one go, we don't know what the impact of that would be. Change has to be incremental."
The estate's vision combined with community engagement led to an outline project programme, Dimitri says. "Some aspects had to be investigated further. Others were potential business ventures. Others again were about buildings and properties, agricultural holdings, environmental improvements. Over time, all this has been refined down and budgets established. Getting the estate in order and improving communications has been a priority, and now the system of choosing projects is becoming more defined."



Engagement
JAHAMA ran a comprehensive engagement programme when they acquired the estate, and quickly realised they were dealing with not one community but many, Dimitri says. "Some are large; others are very small – some just individuals who feel attached to a certain part of land in some way. Some had never engaged with us before, but that depth of knowledge is valuable and we can all work together."
The estate felt strongly that large, single meetings would be wrong, he says. "It was clear to us that there were smaller groups dotted around who wouldn't feel engaged by that. So we very much aimed to be open to all. Anyone with an idea was invited to come forward, and they still are. The engagement doesn't have an end. It's ongoing. The estate and the employees who work on it are all part of the community. Our efforts are now reaping rewards, and we have a good relationship with community bodies that we can call upon."
Not every idea can be pursued, Dimitri says, but many opportunities for joint ventures have arisen from this approach. And in an area that considers itself the outdoor capital of the UK, greater joint working has also had surprising environmental benefits. "Unregulated events were taking place that were damaging the landscape. Now we have a joint forum where we can provide support with things like insurance and safety, whilst environmental impacts are much better managed. In the meantime, relationships are being developed, so people feel much more welcomed and able to make proposals and suggest new ideas."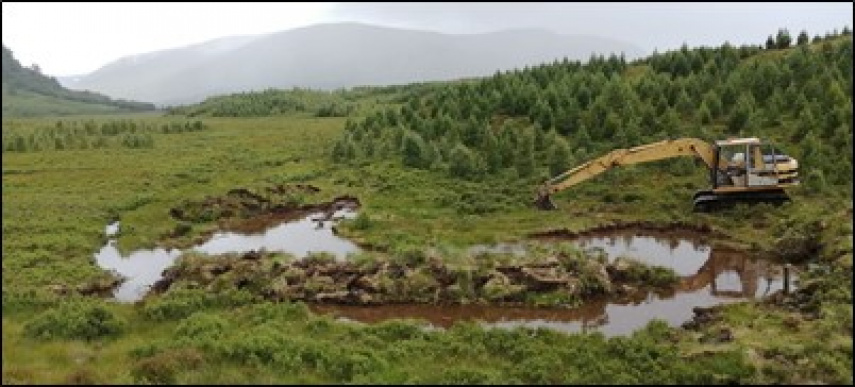 Key lessons to share
In trying to change so much, JAHAMA has had a great deal of success but there remains much to be done, Dimitri says. "It takes time. You have to be incredibly patient and a bit stubborn, because there's always someone to say you're doing it wrong."
Interconnectivity is crucial, he believes. "There is little point in improving the environment, for example, if people can't use and enjoy it. Jobs are vital or the community don't have houses and can't afford the recreation. Balance is what drives our approach and that can be tricky. You can't make everyone happy."
"Every decision has an impact – on people, on nature, on the environment. Biodiversity means it's going to take time to get it right and to adjust. Change must be organic. It has to be integrated."
Find out more
JAHAMA Highland Estates
Estate Office
Killiechonate
Spean Bridge
PH34 4EY

Email: highland@jahamaestates.com
Website: https://www.jahamahighlandestates.com