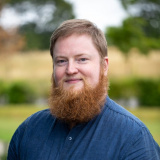 Balancing land and human rights – towards a new Land Reform Bill
James MacKessack-Leitch
With a Land Reform Bill planned for this parliament, consideration of implications on property rights will be central to any new proposals addressing land ownership. In particular, understanding the way potential measures affect private property rights will be a key element in developing effective approaches. Policy and Practice Lead James MacKessack-Leitch reflects on deliberations from the Land and Human Rights Advisory Forum, and Land Lines: Balancing Rights and Interests in Scottish Land Reform published today in his latest blog.

The Scottish Government has committed to bringing forward a new Land Reform Bill, expected to focus on addressing concentration of land ownership. The Scottish Land Commission has made recommendations about the types of mechanisms that would address the risks associated with concentrated land ownership, including a public interest test.

Scotland's land reform programme is rooted in a human rights framework. The way land and human rights are organised influences the distribution of power, wealth, resources, and benefit across much of our economy and society. The effective protection of individual property rights is a fundamental expectation in any democratic society and an important pre-condition for a well-functioning economy, but property rights are not absolute. They exist alongside – and must be balanced carefully with – wider economic, social, and cultural rights.

This balance reflects societal needs and ambitions, and shifts accordingly over time. The Land Reform Act 2016 gave greater prominence to economic, social, and cultural rights, and the proposed Human Rights Bill in this Parliament is likely to further develop the legal framework for realising economic, social, and cultural rights.

But property rights remain significant and important. The kind of measures the Commission has proposed, such as a public interest test, would interfere with private property rights, on the basis of acting in the public interest. In order to ensure such mechanisms are proportionate and effective, there needs to be greater understanding of the wider rights environment, what the challenges to such mechanisms are and how they can be addressed, and the tests to be met in order that such mechanisms are practicable.

To inform consideration of these issues within the current legislative framework, we asked James Mure QC to set out the situation as it is currently, how property and wider human rights are currently balanced, and what needs to be considered when developing new measures.

In the Land Lines discussion paper published today, he begins by outlining the history of property rights, and their importance long before the UK formally incorporated the European Convention on Human Rights (ECHR) into domestic law through the Human Rights Act 1998. The paper details the implications of the devolution settlement, referring to recent cases in the Supreme Court, before moving on to considering what is meant by the term 'Public Interest.'

Acknowledging that while a challengingly broad concept, the 'public interest,' and variations, are widely used throughout policy and legislation in a range of different contexts, the paper goes on to consider how courts approach the tests applied when balancing protected rights with mechanisms operating in the public interest, considering these in the context of land reform.

The highlighted European experience of operating within the same EHCR bounds is of particular interest, demonstrating the practical outcomes of mechanisms comparable to those identified in previous Commission work.

While a new Human Rights Bill is likely to continue Scotland's journey towards the realisation of economic, social, and cultural rights, there are opportunities within the current rights framework, and key considerations that will always remain important, when shaping measures that affect property rights in pursuing the public interest.