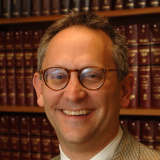 Context is key in land reform
John A. Lovett
In our latest blog, John A. Lovett – De. Van. D. Daggett, Jr. Distinguished Professor at Loyola University New Orleans College of Law – reflects on the most recent discussion of the Land and Human Rights Forum (LAHRAF), exploring some of the ideas contained in Scottish Government's proposals for a Land Reform Bill.
As an American friend of Scottish land reform, I am often asked to give an outsider's perspective on recent developments in Scotland. This summer I was fortunate to attend the first in-person meeting of the Land and Human Rights Advisory Forum, of which I am a member, and to visit several places where community ownership initiatives have been implemented. Happily, what I learned at the meeting and in my travels intersect.
At its 12 July 2022 meeting, held at the University of Strathclyde Law School in Glasgow, the Forum focused on two important subjects: 1) how to conceptualize natural capital and carbon rights; and 2) the Scottish Government's recently launched Land Reform Bill Consultation Paper, Land Reform in a Net-Zero Nation.

On the first topic, the Forum recognized that Scotland's goal of achieving a net zero carbon economy in the near future will require substantial investments in carbon sequestration and capture. But members urged policy makers to be cautious about framing the agreements these initiatives will produce in terms of formal property rights. Agreements must be monitored and enforced to protect public and private investments. But the benefits they create should flow not only to current landowners but to all people who live in a community surrounding the affected land.

The Forum delved into several critical questions posed by the consultation paper, including the new sustainability and planning obligations that may be imposed on large-scale landholders and the methods proposed for enforcing those obligations and the so-called "Public Interest Test." This statutory test promises to give Scottish Ministers and local communities a chance to prevent transfers that could exacerbate existing patterns of concentrated landownership but may also give community groups a chance to exercise a new right of first refusal to acquire large parcels of land, a right that complements the existing, pre-emptive Community Right to Buy first established in Part II of the Land Reform (Scotland) Act 2003.

Most of our attention focused on the threshold question of how to define "large-scale landholdings" under the proposed Land Reform Bill. Defining this term is critical because most of the legal obligations and community rights in the emerging bill would only apply to such holdings.

The first criterion, a fixed threshold of 3,000 hectares, is the easiest to understand. As the consultation paper points out, only 386 of the 1.86 million titles currently found in the Land Register of Scotland have a total area exceeding 3,000 hectares. At the same time, these titles cover 1.62 million hectares of land, or 20.3% of Scotland's total land mass. Moreover, 96.8% of these 1.62 million acres of "large-scale landholdings" are rural.

However, what does 3,000 hectares feel like? Here is where my summer travels helped me particularize what Land Reform means.

Consider the Isle of Gigha, a jewel of the Inner Hebrides owned entirely by a local community body, the Isle of Gigha Heritage Trust (IGHT), thanks to voluntary community buy out in 2002. After the Advisory Forum meeting in Glasgow, I spent three happy days there – biking, walking, meeting people, and watching the island's annual home-made raft race across the Ardminish harbor.

Gigha is 1,395 hectares in size. For comparison's sake, the Isle of Colonsay, another island in the Inner Hebrides, is 4,074 hectares. Tiree and Coll are 7,832 and 7,685 hectares respectively.

Let's also explore the Consultation Paper's "dual approach" to the question of scale, that is, considering a proposed transfer from the seller's and buyer's perspective. Suppose someone owns 2,995 hectares and wants to buy six adjacent hectares. Conversely, imagine a landowner with 3,002 hectares that wants to sell five hectares. Facially, both transfers could be seen to be covered under the "dual approach." But a landowner with 1,500 hectares who wants to purchase 1,400 adjacent hectares might be exempt from the Public Interest Test, despite a potentially heavy impact on local patterns of concentrated landownership.

All of this goes to say that context really does matter. No doubt the responses to the consultation will inform the scope and context for application of the Public Interest Test with greater precision in the future.

Working out these details will be worth the effort, though. As I sailed on the Calmac Ferry from Gigha to Tayinloan, I reflected on the vibrancy of community life in Gigha. People who live there – whether it is Ian Wilson, the current chair of the Gigha Heritage Trust, who explained to me the trust's recent success in reducing its debt and achieving financial stability, or the friendly couple who run the island's general store and tantalizing seafood takeaway and who I kept meeting practically every hour – are thriving. They thrive, it seems to me, in part because the community is invested in the land it owns and uses.

A few days later, I visited the old Bellfield Church in Portobello, the site of the first successful community right to buy acquisition in urban Scotland. That visit confirmed the value of making community acquisitions happen. The church and its accessory buildings, which the Church of Scotland proposed to sell to developers back in early 2016, is now full of life – yoga classes, nursery and day-care activities, jazz performances, a theater group practicing for the Fringe. Justin Kendrick, the current chair of Action Porty, the community body that organized the acquisition of Bellfield in 2016 and 2017, told me that Action Porty's membership now numbers more than 200 and has become an active force in local debates about development and land use in Portobello.

So here is my current assessment. Land reform does matter. It is making a difference in actual lives. The world is watching as Scotland leads the way.
Please note: the author's original American spellings have been retained.