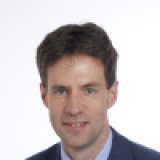 Land Reform Bill – Opportunity for joined-up thinking
Hamish Trench
In our latest blog, Chief Executive Hamish Trench talks about the recent Scottish Government consultation on the Land Reform Bill and the Scottish Land Commission's response to the consultation, published today.
Over the last four months, the Scottish Government has been consulting on its proposals for a new Land Reform Bill. This is a key stage towards development of a bill that will be a significant next step in Scotland's ongoing land reform programme. The Scottish Land Commissioners were pleased to support the Minister for Environment and Land Reform, Màiri McAllan, as she led early public engagement in a series of open meetings around Scotland.
The Scottish Land Commission has of course worked closely on the evidence, analysis and proposals that have informed some of the measures set out in the bill consultation and we look forward to working with the government and stakeholders as it develops from here.
In our response to the consultation, we confirm that the Commission sees the proposed combination of a public interest test, requirement for management plans, and greater statutory weight for the Land Rights and Responsibilities Statement as a significant change in addressing the impacts of concentrated land ownership. It will of course be important that the expectation remains that all land holdings should deliver against the Land Rights and Responsibilities Statement, but it is proportionate for the proposed statutory measures to be targeted. We suggest the targeting would be best framed in terms of 'significant' land holdings, rather than simply large-scale, as our work has shown concentrated or monopoly power is about more than scale alone.
While previous Land Reform Acts have introduced an effective suite of community rights to buy, these newly proposed measures would address the risks of concentrated land ownership in ways that enable interventions beyond community ownership. For example, it will be important in developing the design of a public interest test to consider how the outcome can facilitate land to meet specific local needs, such as housing, crofts, community facilities, local enterprise, or agriculture.
The bill should of course be seen as one part of a wider programme of reforms to land ownership, tenure and use. In particular, we welcome the wider questions included in the consultation on taxation and natural capital. Alongside the proposed measures in the bill, we see a significant role for taxation reforms to support the government's objectives for land ownership and use. Earlier this year we published our advice on taxing land values more effectively, and on natural capital and the rural land market.
There is a particular opportunity for joined-up thinking with the planned Community Wealth Building Bill, for example in relation to Common Good Land, Compulsory Sales Orders, and other opportunities to progress land reform in an urban as well as rural context. Equally relevant will be connections with other planned bills including agriculture, natural environment, and human rights.
Finally, important and needed though the Land Reform Bill is, we should remember the power of leadership and culture change as well. There is a particular leadership opportunity in developing more inclusive land governance models which blend public, private and community involvement. There is no reason land owners across all sectors should not already be innovating to put in place governance arrangements that better reflect the range of expertise and distribution of benefit that is required in a just transition to net zero.
Looking ahead, the Scottish Land Commission will be ready to inform the next stages in the development of the bill, but we will also continue to support changes in practice on the ground. As well as our ongoing programme of Good Practice in Land Rights and Responsibilities, we are currently focusing particularly on ways to secure community benefit through natural capital investment and options to develop more inclusive governance models – and there is of course no need to wait for legislation to do these things well.
Land Reform Bill Consultation Response