National Student Award open for entries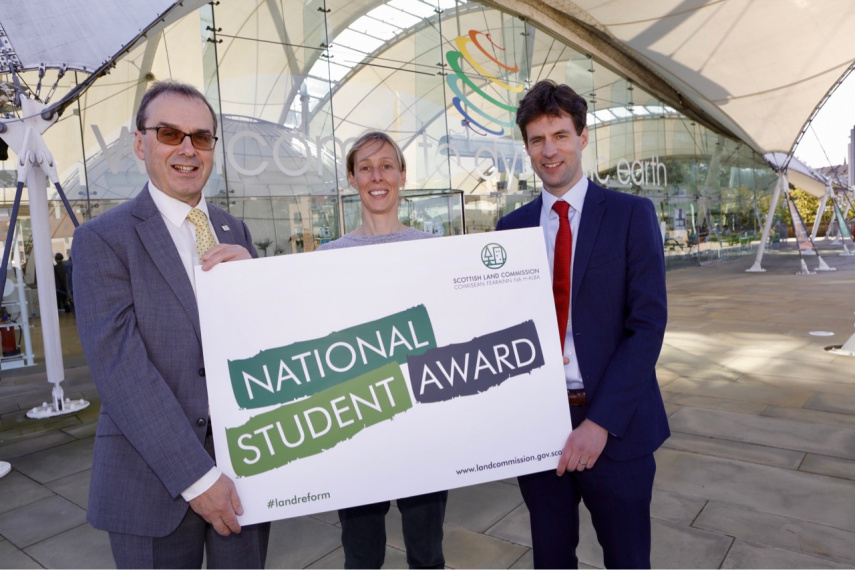 A new national student award is set to encourage involvement in land reform and help with the work of the Scottish Land Commission.
The Commission is shaping the debate around urban and rural land reform, to improve the productivity, diversity and accountability of the way Scotland's land is owned, used, and managed.
Research underpins its work so that decisions and recommendations are thoroughly evidence based, and the Commission uses a wide academic network to provide research on key land reform issues. Its new student award is open to any student studying at a Scottish academic institution who undertakes a land reform related piece of research.
The successful student will contribute research to help take forward the Commission's work, covering everything from land value tax to new models of community ownership. Research areas of particular interest this year are:
The potential to deliver affordable housing in rural communities
Motivating behaviour change in relation to land
How land reform can help combat climate change
Models of cooperative land ownership
The role of local governance in furthering land reform
How land reform can realise human rights.
Speaking about the award, Hamish Trench, CEO of the Scottish Land Commission said, "We want to develop new approaches to make the most of Scotland's land and help to build future research capacity to support land reform. We first offered an award last year through the University of the Highlands and Islands it is great that we can now extend the award nationally so that any students interested in land reform can take the opportunity to work with us and explore issues, gather evidence and spark debate and understanding."
To apply for the award, a single grant of £1000, students are asked to outline their project and show how it connects to a Scottish Land Commission workstream as well as detailing how it will benefit the applicant's student experience.
To find out more and download an application form, interested students should click here. Applications close on 24 January 2020.
[Originally published 03/10/2019]